Biotechnology Entrepreneurship: From Idea to Starting Biotech Companies
Posted in Beyond-the-degree General Page News Story tracks
---
The Entrepreneurship Track
The Entrepreneurship Track of Georgetown University's Master's in Biotechnology Program is the latest addition to its array of Tracks available to students. Unlike the other choices, this Track distinguishes itself by having a few specific requirements. Enrollment to the Entrepreneurship Track only occurs in the Fall semester and the program takes in a minimum of 3 to a maximum of 8 students each academic year. Before admission to the program, prospective students are interviewed by the Program for final consideration and must show a strong desire to be immersed in the business end of the biotechnology industry. Students must also have a minimum of one-year of paid work experience or have prior experience in equivalence. Lastly, the Entrepreneurship Track consists of a heavier business core with less science core requirements, including an exclusive BIOT 602: Tools for Entrepreneurship. This course heavily entails the theory of business development and probes into critical questions such as why start-ups fail. In addition, the course takes a deeper dive into business plans, financial models, and investor relations. While only in its infancy with the Biotechnology Program, the Entrepreneurship Track has begun to discover itself by teaching students to be fully equipped with both resources and mentorship in order to pursue the business of biotechnology.
Creating Emerging Entrepreneurs and Leaders in the Biotechnology Industry
On the 3rd of December 2020, students of the Entrepreneurship Track in the M.S. Biotechnology Program at Georgetown University presented their final project for BIOT 602: Tools for Entrepreneurship. Presenting in front of a panel of judges as well as current students, alumni and mentors of the program, this was a big day for these students as it represented the buildup of all the work that they have put in.
From literature reviews, data analysis, reviewing business models and theory, and learning from several entrepreneurs, the team took everything that they've learned this past semester to create recommendations and present their findings to what would become an investor pitch. Through the hard work and collaboration among the four students in the Entrepreneurship Team, all felt very proud of the work that they have done and grateful for the experience they encountered. At the end of the presentation having met with the conclusion of their semester-long final project feelings of bittersweet relief were shared amongst the entire Entrepreneurship Team.
This year, the BIOT 602: Tools for Entrepreneurship, instructed by Professor Dean Lewis, was joined by Stella Diagnostics. Stella Diagnostics is a molecular diagnostic biotech start-up led by a Biotechnology Program alumnus Joe Abdo, PhD (Biotechnology Program News). From here, the students learned of the real-world complexities in both the creation and management of biotechnology businesses. The students were able to gain real hands-on experience as they partnered with Stella Diagnostics. From there, the students applied their understanding, completing deliverables while engaging with Stella Diagnostics' business model and strategy, incorporating aspects important to running a business such as team management, competitive advantages and strategic partners and relationships. The partnership with Stella Diagnostics allowed the students to gain an introspective and engaging experience, working with an actual start-up company.
The Entrepreneurship Team
For this academic year (2020-2021) the M.S. in Biotechnology at Georgetown University has four students on the Entrepreneurship Track. As a small group, they collaborated and made strong ties to understand each other's strengths and passions, which allowed them to work effectively as a team. They also met with past alumnus of the Biotechnology Program and mentors, gaining feedback and guidance throughout their experience with the program. These students joined the program to explore new opportunities in the biotechnology industry, but more specifically, learned how to develop and manage their own future companies.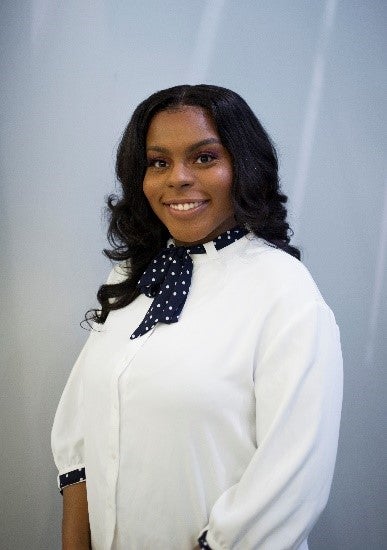 Malika Adrien is not a new face to the Georgetown Biotechnology Program. She originally joined the program part-time in Fall 2019. Before coming to Georgetown, Malika worked as a Laboratory Technician in Quality Control. Malika received her degree from Syracuse University, where she studied Medicinal & Pharmaceutical Chemistry. This Fall 2020, she became a part of the Entrepreneurship Team where she felt the Track had reaffirmed her interests as she continues to get a hands-on approach to her education. Initially interested in entering medical school, she has set her sights on the business aspect, looking to start or support a start-up company. Her current work with Stella Diagnostic has been so enjoyable, that she has opted to continue with them for her Spring Capstone Internship.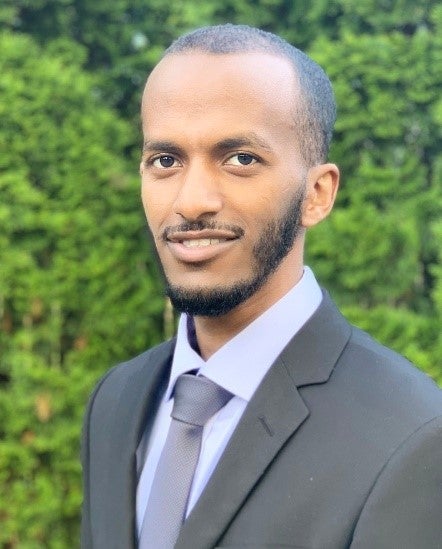 Binyam Bayu joins the Biotechnology Program with a bachelor's in biology from the University of Nevada-Las Vegas. Prior to coming to Georgetown, Binyam served as a research assistant for The Henry M. Jackson Foundation for the Advancement of Military Medicine, where he spent his time conducting bioprocessing. During this experience, however, Binyam learned his interest aligned more on the business side and less in the wet laboratory, which brought him to the Program. Currently, he continues to be exposed to new opportunities and has become interested in business development. Binyam also serves as Vice President for the Biotechnology Executive Board.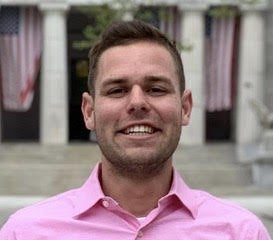 Jay Kline graduated from the University of Arizona with dual degrees in Neuroscience & Cognitive Science, as well as Molecular & Cellular Biology. During this time, he was an undergraduate researcher investigating novel therapies for traumatic brain injury in mouse models. Confident with his science background, Jay sought to venture out into the entrepreneurship side of the biotechnology industry. He hopes to attain a practical experience with business and to bridge science with business and help implement innovation in healthcare. Joining the Entrepreneurship track, Jay has traded science courses for business ones and is determined to obtain additional experiences, including contributing to a paper publication. Jay also serves as one of the Program Representatives for the Biotechnology Executive Board.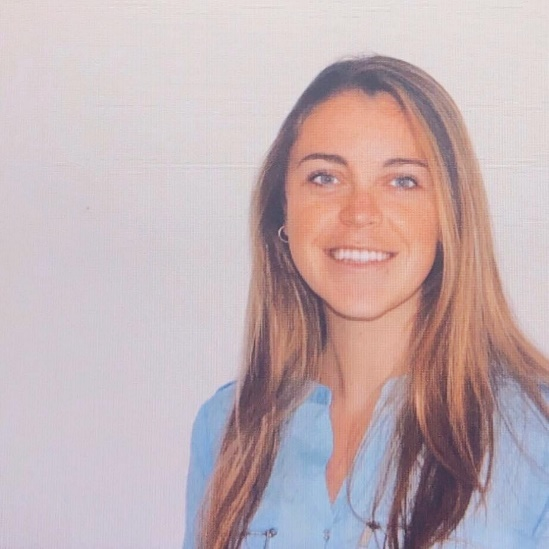 Molly Sullivan received her bachelor's in Biomedical Engineering from the University of Miami. During her undergraduate experience, she served as a research undergraduate, where she contributed to publishing a paper on the applications of magnetic resonance spectroscopic imaging (MRSI). Before joining the program, Molly was also a marketing intern for Sanofi Genzyme and a Research Communications Lead with Co|Captain. Molly continues to get exposed to new areas, such as getting a grasp of developing a business plan, something she has never gotten to work with before. Since joining the program, Molly has been inspired to look further, go back to research, and develop a new product to create her own business eventually.
---
Stay tuned next week for a discussion with Professor Dean Lewis on the Entrepreneurship Track!
---
Written by: Neil Ichiro Laruan, MS Biotechnology candidate
Contributions by: Malika Adrien, Binyam Bayu, Jay Kline, Molly Sullivan
Edited by: Kyle DiVito, PhD