Entrepreneurship Within the Biotechnology Sector
Posted in Beyond-the-degree General Page News Story tracks
---
One of the major appeals of the M.S. in Biotechnology Program at Georgetown University is the structure of the coursework. There are six different biotechnology pathways to choose from: BioBusiness, BioScience, Drug Design & Discovery, Entrepreneurship, Industrial Sciences, and an Individualized track. An interested biotechnologist could choose to specialize in the business-focused tracks or the wet lab, scientific-heavy tracks. With the growing attractiveness of biotechnology research on Wall Street and other financial districts, the entrepreneurial side of biotechnology has become a popular field for students to enter. Joe Abdo and David Posawatz are two Georgetown University M.S. in Biotechnology alumni who have transitioned from their scientific background to an entrepreneurial focus both throughout the program and into their careers.
Entrepreneurship Emerging from Research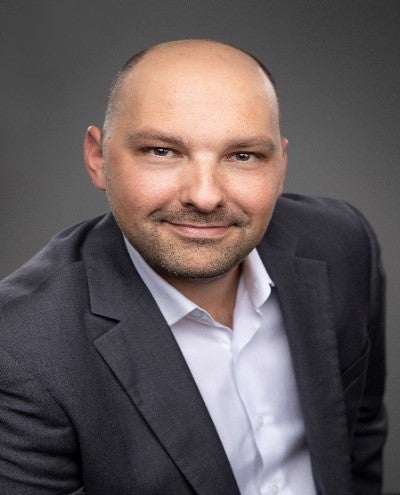 Doctor Joe Abdo is a 2008 alumnus of the Biotechnology Program whom graduated in the BioBusiness track. Throughout his graduate career at Georgetown University, Joe was able to hone in on his wet laboratory, bench skills while focusing on areas such as genome and proteomic expression in diseased and normal human tissues. Using the skills acquired in the laboratory courses and research work performed in graduate school, he went on to work in the Thomas Fishbein Transplant lab at Georgetown University Medical Center. Joe's research focused on mutated genes that led to downstream biomedical complications with small bowel transplantations. Transplant laboratories require long hour shifts and hard work. "I carried a pager 24/7 and had to be ready to retrieve donor and recipient specimen from the OR [operating room) whether it was 3 a.m. or in the middle of a class." Joe goes on to explain that he had to sometimes take naps under his desk in order to keep up with the intense laboratory and clinical experience. "I couldn't think of a better way to start my journey into the biotech startup arena" Joe added.
Joe left this research position to pursue an opportunity working at a small startup in Maryland that focused on cancer diagnostics, where he was initially hired as a research technician and worked his way up to product manager. He was able to work in a position that allowed him to wear many "professional hats" by performing clinical and translational research and presenting data at international cancer conferences. Joe loved working in a startup environment where he was known as "the science guy" but was also asked to participate in different departments such as business development and marketing. This allowed him to become exposed to many different aspects of biotechnology, which opened him up to new possibilities in his future.
After six years at the startup in Maryland, the company was purchased, and Joe went on to complete a PhD at Creighton University, where he worked on molecular oncology projects. He was able to expand on his skills gained through the M.S. in Biotechnology Program, such as project management, grant writing, and an in-depth knowledge of biochemical processes. Working and studying in the molecular oncology field for over 10 years, Joe was able to garner an impressive network that led to landmark collaborations with domain experts in the fields of precision oncology. Those opportunities led to the creation of a startup company that focused on an unmet clinical need for precise and timely detection of esophageal cancer in patients with chronic disease of the foregut.
Joe has been in the news and media with the upcoming launch of his startup, Stella Diagnostics, Inc (StellaDX). StellaDX is a molecular-diagnostics company that possesses a platform technology that can detect if diseased esophageal tissue is stable, progressing, or turning cancerous. Joe credits the M.S. in Biotechnology Program for equipping him with the essential, laboratory, and technical skills that allowed him to pursue hands-on, anti-cancer research after graduation. "I still call upon my Georgetown classmates today, who all went on to have stellar careers in medicine, research, regulatory affairs, law, marketing, investment banking and so on. There is no question that Georgetown propelled me to where I am today and the network I gained from this Program is the most impactful and useful aspect of my work in this diagnostic startup endeavor."
The Balance Between Academia and Entrepreneurship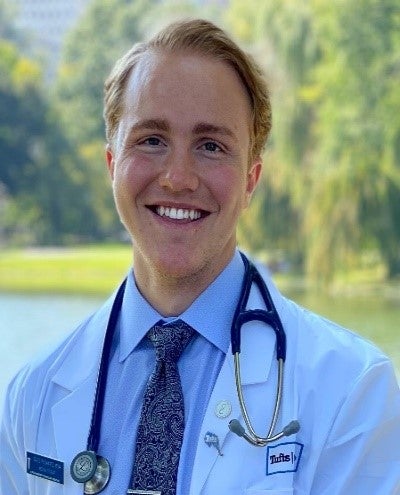 David Posawatz is a May 2020 alumnus whom graduated in the Entrepreneurship track. He was drawn to this specific track in the Georgetown University M.S. in Biotechnology Program because it opened him up to different opportunities within biotechnology. It also gave him a wide range of knowledge with regard to both the business and STEM fields.
Prior to starting the M.S. in Biotechnology Program, David researched different clubs to become involved with on campus such as the Healthcare Business Alliance. While carpooling with other club members during a site-visit to Astrazeneca, they passed the Halcyon Incubator, which houses many life sciences startups in the DMV (Delaware, Maryland, Virginia) area. David became interested in learning more about the companies that operate within the incubator and came across Phylomics, which is a startup that focuses on early cancer detection using a metabolomics platform. He went on to complete his Capstone Internship with this startup, where he gained crucial entrepreneurship experience such as writing SBIR (Small Business Innovation Research) grants, participating in pitch competitions, and assisting with the development of business plans.
David is currently pursuing a dual MD/MBA degree at Tufts University and is continuing his work remotely with Phylomics. During his time at Georgetown University, David was able to acquire crucial business and time management skills that allowed him to successfully and simultaneously focus on his scientific-heavy studies and entrepreneurial career aspirations. David has long-term plans with the company, Phylomics, but also wants to practice medicine after he finishes his degrees. (David explained that the patient relationships are important in a business mindset in order to gain a better perspective on how to uncover the unmet needs in the medical field.)
David is currently involved as a Boston Launch Partner for MD++. This is an organization for medical students that are interested in both business and entrepreneurship. David is able to access a network of individuals in the area through his involvement with this program. His biggest advice to students that are interested in working for startups is to look for ways that you can provide value beyond what the job description is asking for. This motivation and enthusiasm can lead to opportunities that were previously unknown because it demonstrates your passion for the project and goals.
So You Think You Have a Brilliant Invention?
The Office of Technology Commercialization (OTC) at Georgetown University is a department that focuses on market penetrability and patentability for technology products. The Office of Technology Commercialization assists inventors and entrepreneurs by disclosing potential patent opportunities and providing intellectual protection.
Previous M.S. in Biotechnology students at Georgetown University have completed their Capstone Internship requirement with OTC, where they gained crucial experience in technology transfer. Technology transfer involves forming collaborative alliances with academic programs, government facilities, or private labs to protect an invention and assist with commercializing the product.
Many startups rely on the patent protection of their technology in order to successfully enter the competitive markets. Students also go through the M.S. in Biotechnology Program with the belief that their research idea or startup has a profitable potential. The patentability of a product is the most important factor in both of these scenarios and the Office of Technology Commercialization works to assist the entrepreneur with determining whether the product is patentable judging on the market data and penetrability.
---
Written by: Tierney Sovic, MS Biotechnology Candidate
Contributions by: Joe Abdo, PhD and David Posawatz, MS
Edits by: Kyle DiVito, PhD