Biotechnology Graduate Hour: Bringing Together Science and Business with Georgetown's Masters in Biotechnology Program
Posted in Beyond-the-degree General Page News Story Uncategorized
---
June 22, 2020
Georgetown's Bi-Monthly Biotechnology Graduate Student Hour series continued last Tuesday, June 16th, with another informative and engaging discussion between faculty, alumni, students, and Masters in Biotechnology Program community members. Hosted over Zoom by Program Manager Karen Brotherton-Julien, the hour was a chance to hear perspectives from respected faculty Charles Dormer and alums Rebecca Ursin ('16) and Russell Sillmon ('19) on their experiences with the Program framed within their unique biotechnology journeys. In attendance were current and prospective students, recent graduates, and plenty of staff, faculty, and alumni who all participated in the vibrant question-and-answer session following the presenters' individual talks. For those willing to learn more, the next hour of this series will take place on July 7th from 12:00 PM — 1:00 PM.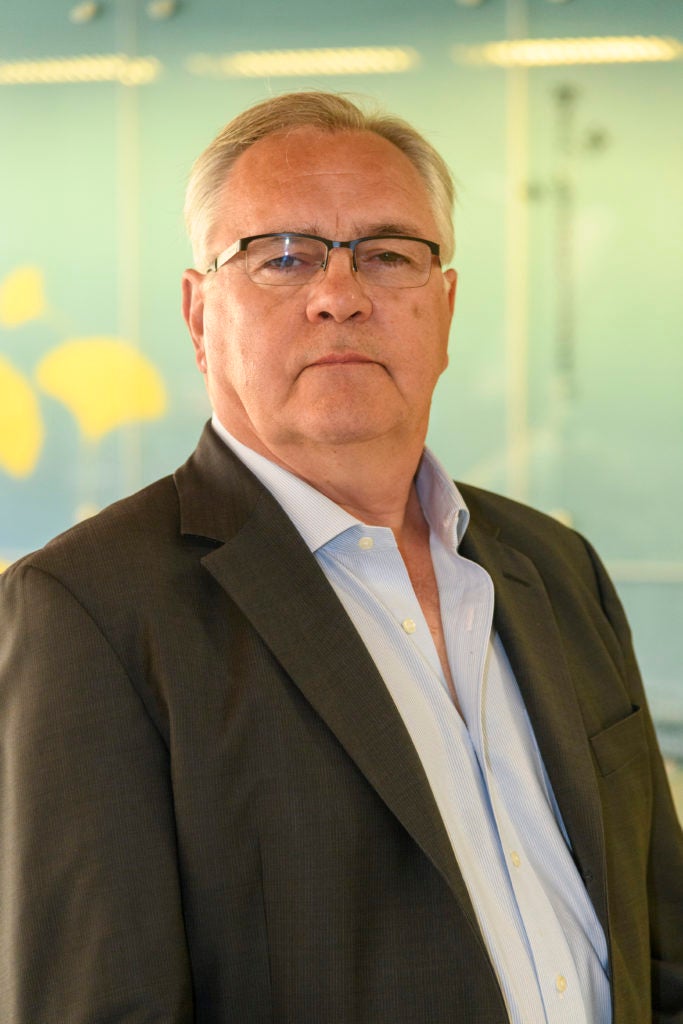 Charles Dormer, one of this year's recipients of the 'Excellence in Teaching' faculty award for his student-favorite course 'Strategic Leadership in Science and Technology', kicked off the talks with seasoned advice from a dynamic, over 30 year career in the biotechnology industry. He described his journey as having been steered by three passions: how cells work in a system, how people work in organizations, and how leaders signal to their organizations, drawing parallels between the operations of biological systems and large companies to highlight the harmony between science and business that Georgetown students can find within the biotechnology program. Through his experience in a variety of executive roles across laboratories, conference rooms, and a great deal of travel between the two, Mr. Dormer offered insights about the business side of biotechnology, a world into which he prepares students of his course to enter as leaders.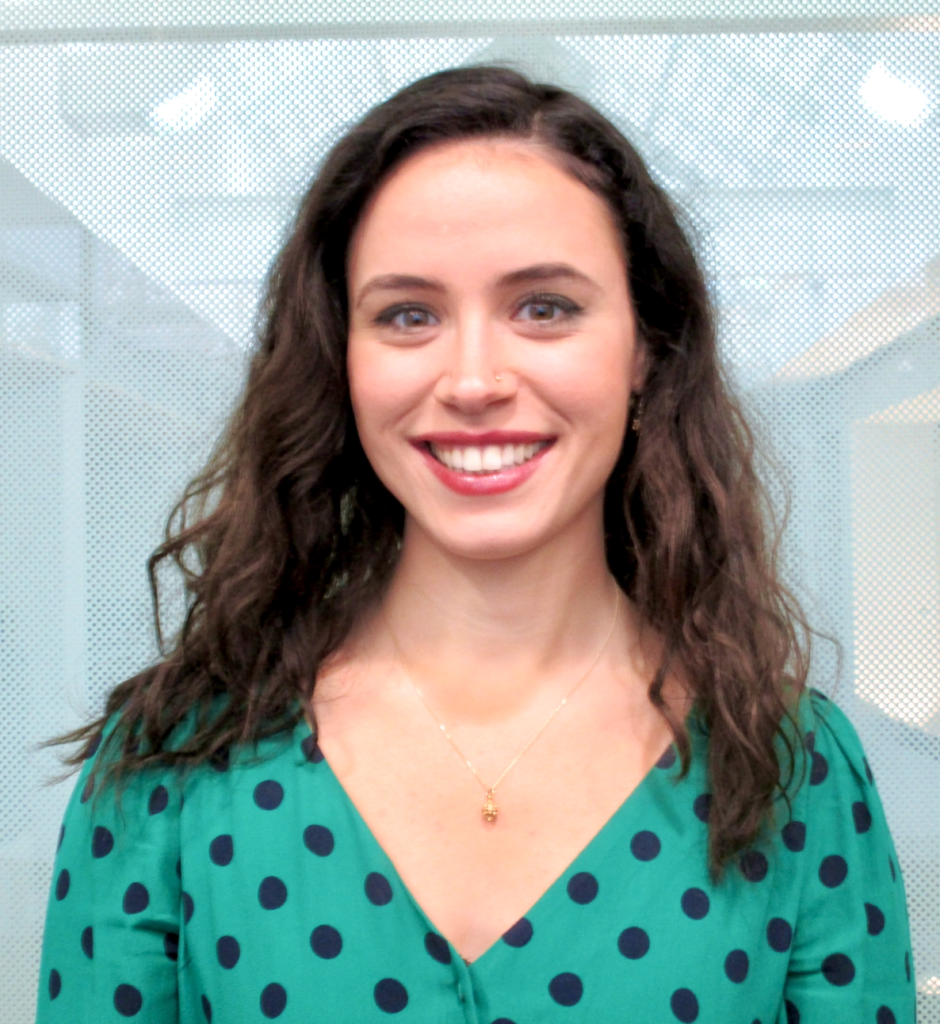 Next, alumna Rebecca Ursin, a 4th-year PhD candidate at the Johns Hopkins Bloomberg School of Public Health, spoke about how her year as a Georgetown Biotechnology student helped her pursue her dream career in biological research. Though she now finds herself squarely within the field of science, she credits the MS program for helping her "steer [herself] in the right direction" by allowing her to explore not only basic sciences, but also the industry, policy, and business of biotechnology. The knowledge she gained from these closely linked fields as well as her internship within the Program helped her receive offers of acceptance from several graduate schools to further her research career. Rebecca is now heroically putting her regular thesis work on the immunological effects of respiratory viruses aside to contribute to research for the COVID-19 Convalescent Serum Project, which hopes to use plasma from previously affected patients as a therapeutic in those suffering or susceptible. "I would not be where I am today without the biotechnology program," she reflected.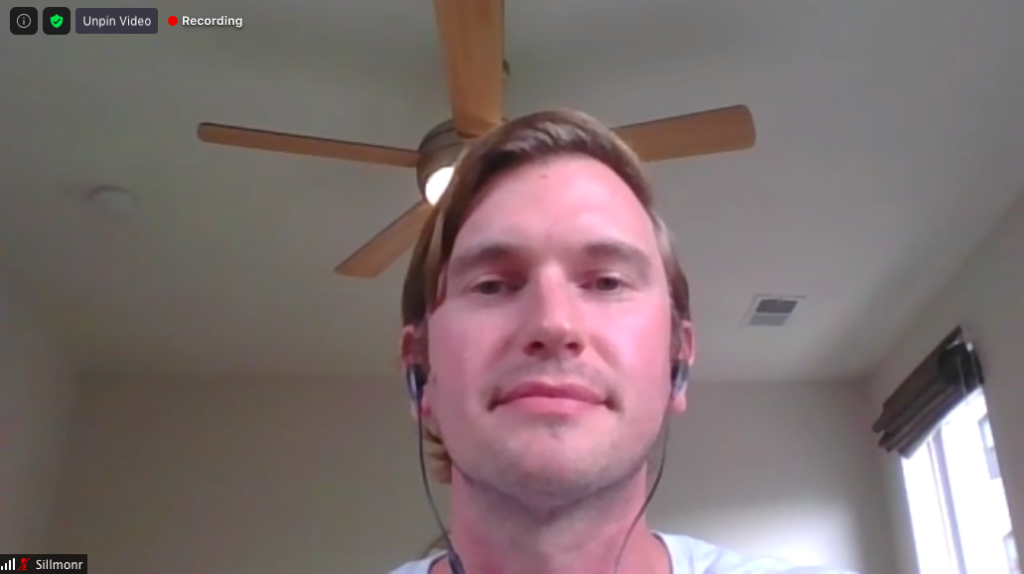 Alumnus Russell Sillmon, currently at the renowned Battelle Memorial Institute, then shared insights from the bio-business track of Georgetown Biotechnology. His unique journey brought him to Georgetown as a part-time student pursuing his second Master's degree, eager to learn more about the growing field of biotechnology and gain depth and understanding of the science behind the "next revolution." Though he had been more business-oriented throughout his career, Russell gained a deeper appreciation for the laboratory work at the beginning of the pipeline through his fascinating internship studying pancreatic cancer in a zebrafish model. This experience and the interdisciplinary focus of the MS program has helped him enter a new role in the healthcare entity at Battelle where he works on getting scientific concepts to market. He thanked present faculty and staff for this unique program, a "fusion of an MBA and science," and its help in "propelling [him] to the next step" in his career working at this intersection.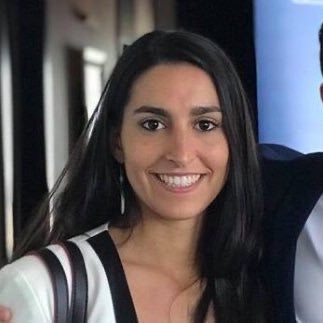 The rest of the hour was devoted to a question-and-answer session where prospective students heard about the richness of diversity in Georgetown Biotechnology. Rebecca spoke of her time at Georgetown as "eye-opening" in terms of the unique perspectives she encountered from the diverse students, faculty, and opportunities that make up the Program. According to Charles Dormer, the group projects in his class give students "an opportunity to build relationships with people and gain diverse ideas and experiences." Russell and alumna Josefina Correa, who was also in attendance, echoed these sentiments and advised students to get out of their comfort zones, engage in the Georgetown Biotechnology community, and bridge the worlds of science and business by exploring all that the MS program has to offer. Especially in the current climate of the world, it is important to appreciate how science and business intersect — all the presenters agreed that the Georgetown Masters in Biotechnology program provides the tools necessary to be scientifically literate in the real world. But, as Josefina said with a smile, "It's also just a blast."
---
By Alexandra Trouilloud, Biotechnology Program Communications Intern