Silver Lining Despite Covid-19 Pandemic Georgetown Biotechnology Students Find Jobs During Economic Upheaval
Posted in News Story
---
May 31, 2020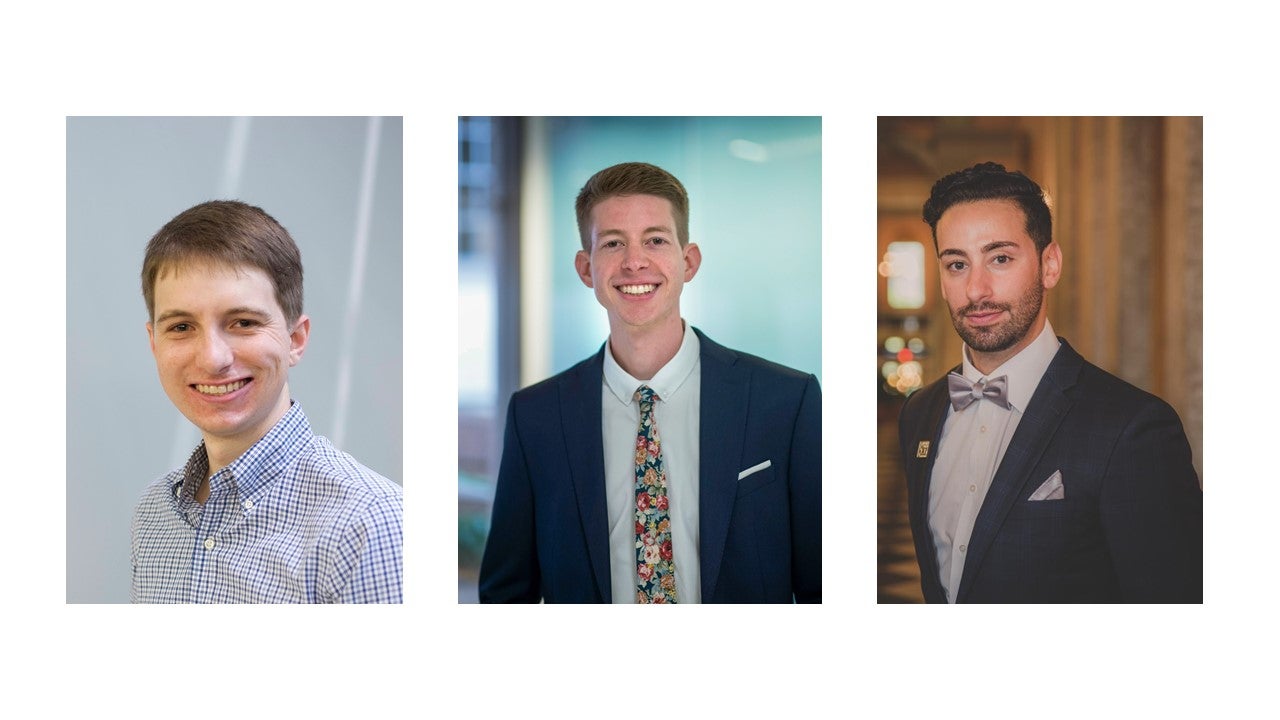 Congratulations to the Class of 2020. They will get to tell their grandchildren about virtual ceremonies, remote learning, shelter-in-place mandates, social distancing, and an unemployment rate that could approach that of the 1930s Great Depression. But, they will also tell of new opportunities brought on by our global response to COVID-19.
A silver lining to this otherwise depressive, pandemic-induced state is that the biopharmaceutical and biotechnology industry is feverishly racing to find therapies and create vaccines and diagnostics to combat the invisible enemy.
Despite the unprecedented joblessness rate, things are not that gloomy for Georgetown Master's in Biotechnology students — each of the nine students who graduated in December 2019 are all employed as of May 2020. Of the 40 students who had their virtual ceremony in May, approximately 25% started working in full-time positions or paid internships after Memorial Day weekend.
The Georgetown Biotechnology Program's investment in helping students find their post-graduation landing spot starts in the first few weeks of classes with individual advisement meetings between each student and the Program Director, Internship Director, and Program Manager. These meetings allow the Program to learn more about each student's background and goals, and to provide resources and connections to help them reach their destinations. The strong social capital within the Biotechnology Program is evident in the following success stories.
Networking, Networking, Networking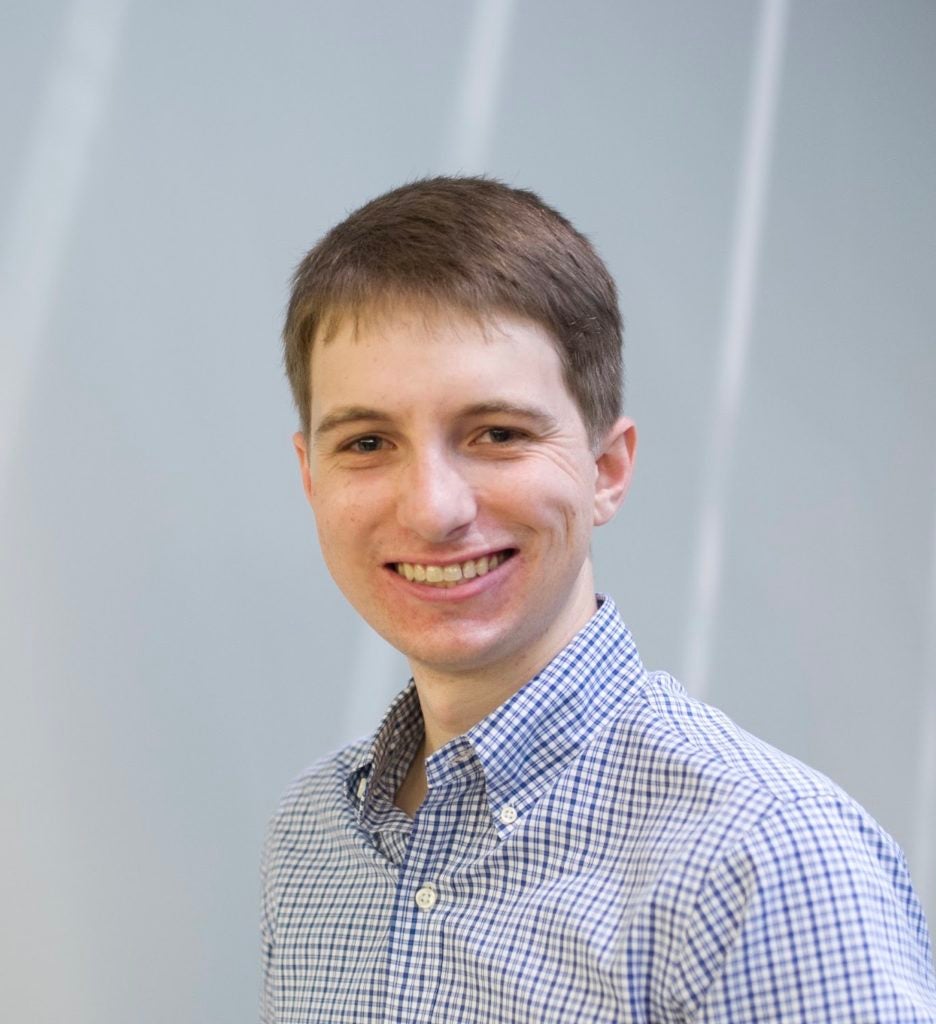 Nick Futrell, a May 2020 graduate, received a job offer before graduation. He currently works as an Equity Research Assistant covering the Specialty & Large Cap Pharmaceuticals sector at the Wells Fargo Securities' office in New York City. Despite being in the Drug Design & Discovery Track, Nick entered the Program with aspirations to be at the intersection of science and finance, having undergraduate degrees in economics and biochemistry under his belt.
To help others still looking for jobs, Nick is willing to share his methods. He advises: start early, be fiercely organized, and network. He networked with his University of Georgia classmates, Georgetown alumni, and companies on LinkedIn. Having sent out more than 60 applications starting in early January, Nick found that intimacy with Excel was crucial to keep track of them. He didn't hear back from 50% of the companies he applied to, and a third of the responses were straight denials. He did receive seven serious responses, which lead to many rounds of interviews. It took over three months to land his first job offer. LinkedIn is one of his best friends now, as searches on the site led to both his internship at Sands Capital and his job at Wells Fargo.
The most important lesson learned from Nick, who was Class President for the spring semester, is that networking is a key component to successful landings. Cast your net wide and do not discredit chance encounters. For example, he learned about the Biotechnology Program from an alumnus who happened to be the son of his mom's doctor. He helped a classmate connect with a biotechnology company that was hiring through a chance encounter he had with an individual while sightseeing in Washington, DC. Nick continues to share leads with his classmates and has helped dozens of incoming and prospective students with their decision to attend the Georgetown Biotechnology Program.
Depending on Hoya Resources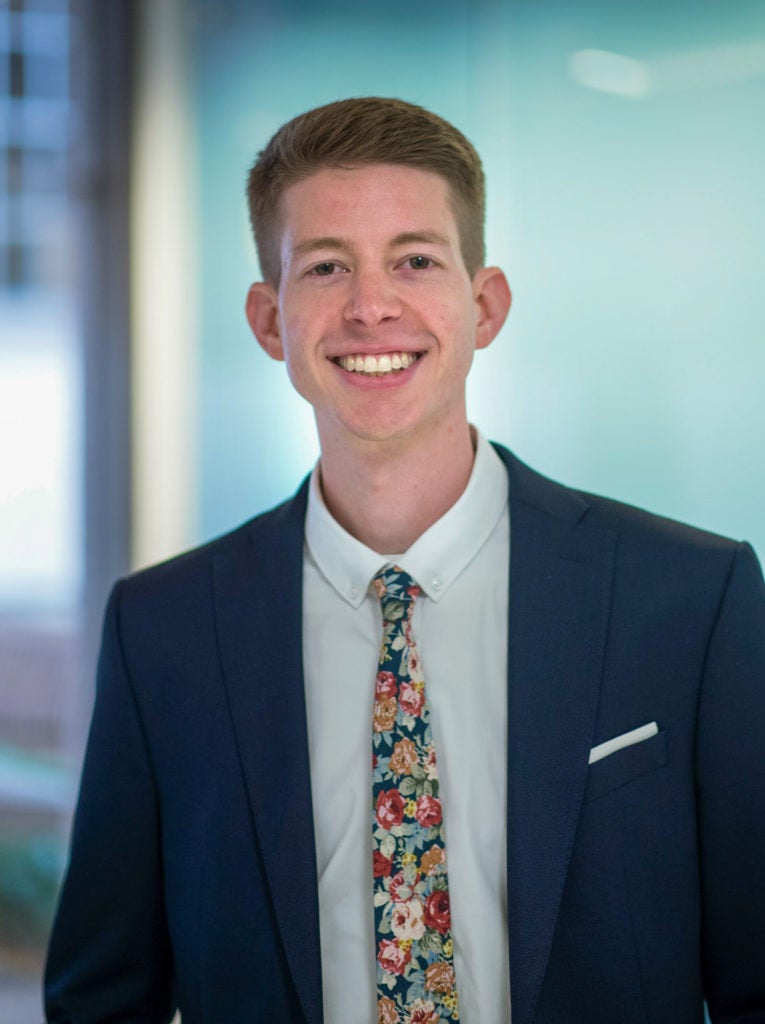 Another success story in the midst of the pandemic comes from Michael Markman, a May 2020 graduate, who will be joining Fulgent Genetics, Temple City, California as Assistant Project Manager in June. The nature of the job will combine business and research and development in an interdisciplinary fashion, which is ideal for Mike.
Mike was in the BioBusiness Track and entered the Program with interests in environmental science, genetics, and oncology, but he did not have a clear final direction in mind. He graduated from Salisbury University, and knew that the Georgetown brand and a program that provided the options he was looking for would be the best return on investment.
Mike started job hunting in late December 2019, and applied to 80 companies; most of them ignored him, but five to six companies interviewed him. Another silver lining to the current virtual world is that he was able to participate in several rounds of interviews without the prohibitive expense of travel that would have been required in pre-pandemic times.
Again, LinkedIn was instrumental to Mike's job search, as well as Handshake and the blog "BioPharma Guy." Apart from the Biotechnology Program faculty and staff, the most helpful on-campus resource was provided by the Biomedical Graduate Education Career Strategy and Professional Development Office. They provided training in career planning, were very accessible, and helped him with his resume and cover letters. He found that their in-person recommendations on strategies for optimum engagement with future employers were highly valuable.
Finding Harmony in Diverse Interests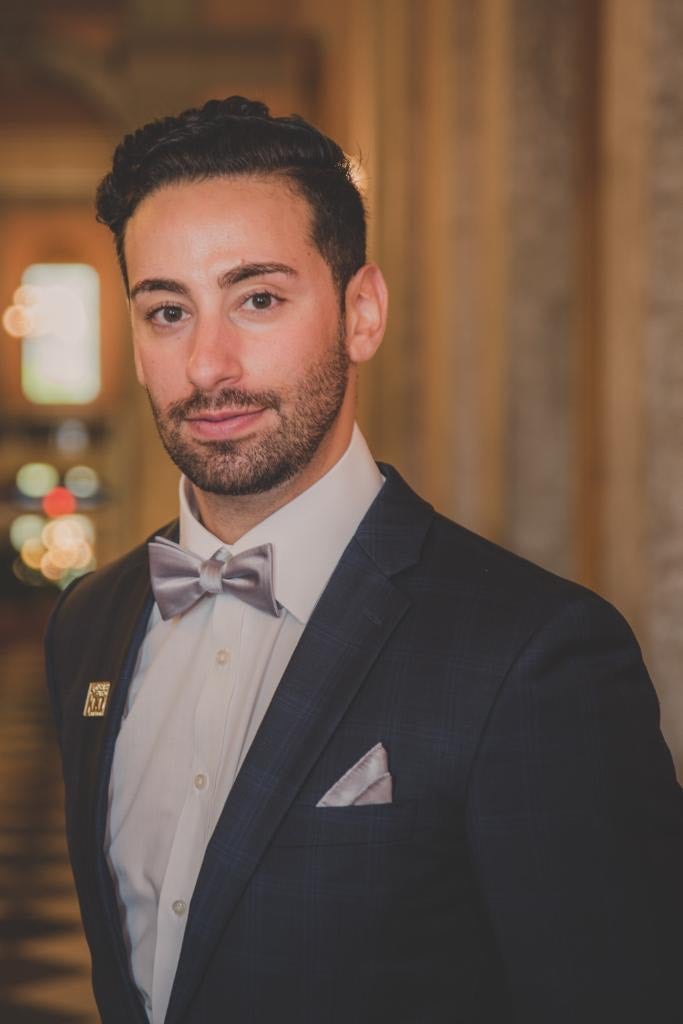 Another example of the strength of the Program's social capital is evident in Adam Abdallah's story. We spoke to Adam, a May 2020 graduate, to find out what steps he took to secure the job for which he started working three weeks before graduation. He is getting immense satisfaction as Manager of Marketing and Business Development at PAREXEL (Chicago office), as which he is responsible for three territories and 21 states. An alumnus of the Program who is a current PAREXEL director was helpful in shepherding his application process.
Adam chose the BioScience Track, and when we spoke to him in September 2019, he expressed a desire to pursue advanced degrees in medicine or dentistry. However, a couple of months into the fall semester, he found an internship at a small biotechnology company to pursue a business development project. A core strength of the Program is its grounding in both the science and business of biotechnology, which allowed Adam and other students to be able to pivot to business or continue in science as they choose after graduation.
Adam is a "people person" and is always willing to help. He was not an international student but volunteered to be a class officer to assist with the Program's agenda to help our international student population. Thus, it was not a surprise that Adam gravitated to business development. He started job searching in February 2020, with key word searches such as 'business development,' 'marketing,' 'patient safety,' and 'commercialization.' He believes that his internship experience in a biotechnology company was instrumental to providing an edge over other applicants, some of whom were his own classmates.
Stay tuned for more success stories and stay safe.
---
By Vasna Nontanovan, Associate Director, Biotechnology Program
Edits by Nick Futrell, Mike Markman and Alexandra Trouilloud