Preparing for Careers in Industry
Posted in General Page News Story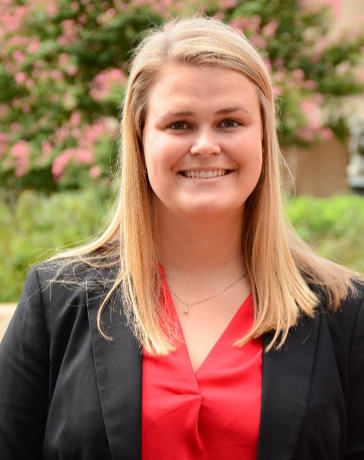 Georgetown University's MS in Biotechnology Program offers multiple track options for students with varied scientific- and business-related interests. The Industrial Sciences track is one of six possible tracks and is an attractive path for those who may ultimately wish to pursue a terminal degree, such as an MD or Ph.D. The track also prepares students for entry-level opportunities within the pharmaceutical sciences and trains students for work in laboratory management, quality control, product development, and more. The 2021-2022 academic year finds itself with four individuals on the Industrial Science track and the Biotechnology Writing Group had the opportunity to touch base with two of these current students. Learn about their interests and goals below and, as always, check back for more information regarding the MS in Biotechnology Program!
Nicole Waudby's scientific career began as a chemistry major at the University of Georgia. During this time, she took courses in both science and business which drew her towards Georgetown's Biotechnology Program. Nicole joined the MS in Biotechnology Program in the Fall of 2021 and is currently on the Industrial Sciences Track. Nicole aims to work in a biopharmaceuticals laboratory where she would love to see the end product of her scientific endeavors become reality. Nicole is also keeping her options open and dreams of working in the FDA, NIH, or other government agencies. She believes that the biotechnology industry comes with a lot of opportunities to be mobile and easily switch between different careers and interests. Nicole loves being in Washington, DC as well as the broader DMV area, which she has found to be a promising biotechnology zone. Nicole is looking forward to her internship during the spring semester and hopes to gain experience that will make her industry-ready.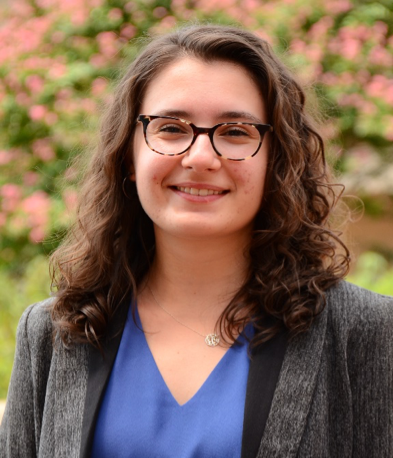 Tzvetelina Tchangalova graduated from the University of Maryland with a Bachelor of Science in Bioengineering. During this time, she was working in a research laboratory focusing on tissue engineering. She joined the Biotechnology Program in Fall 2021 and is in the Industrial Sciences track. Tzvetelina is looking forward to studying more about bioprocessing as she enjoys learning about products and their development. Joining Georgetown's Biotechnology program, she aims at becoming industry-ready in a short period with the rigorous coursework and the two-semester format. Tzvetelina, with no previous background in business, enjoys learning about the business aspect of the industry and is looking to bridge the gap between sciences and business. In the future, she would love to work at pharmaceuticals such as AstraZeneca, Pfizer, or Johnson and Johnson.
---
Written by: Deblina Dey and Priya Shah
Contributions by: Nicole Waudby and Tzvetelina Tchangalova
Edited by: Kyle DiVito, PhD