Chance Encounter or Heavenly Conspiracy: Biotechnology Graduate Student Starts Job in Midst of Pandemic
Posted in News Story
---
---
May 23, 2020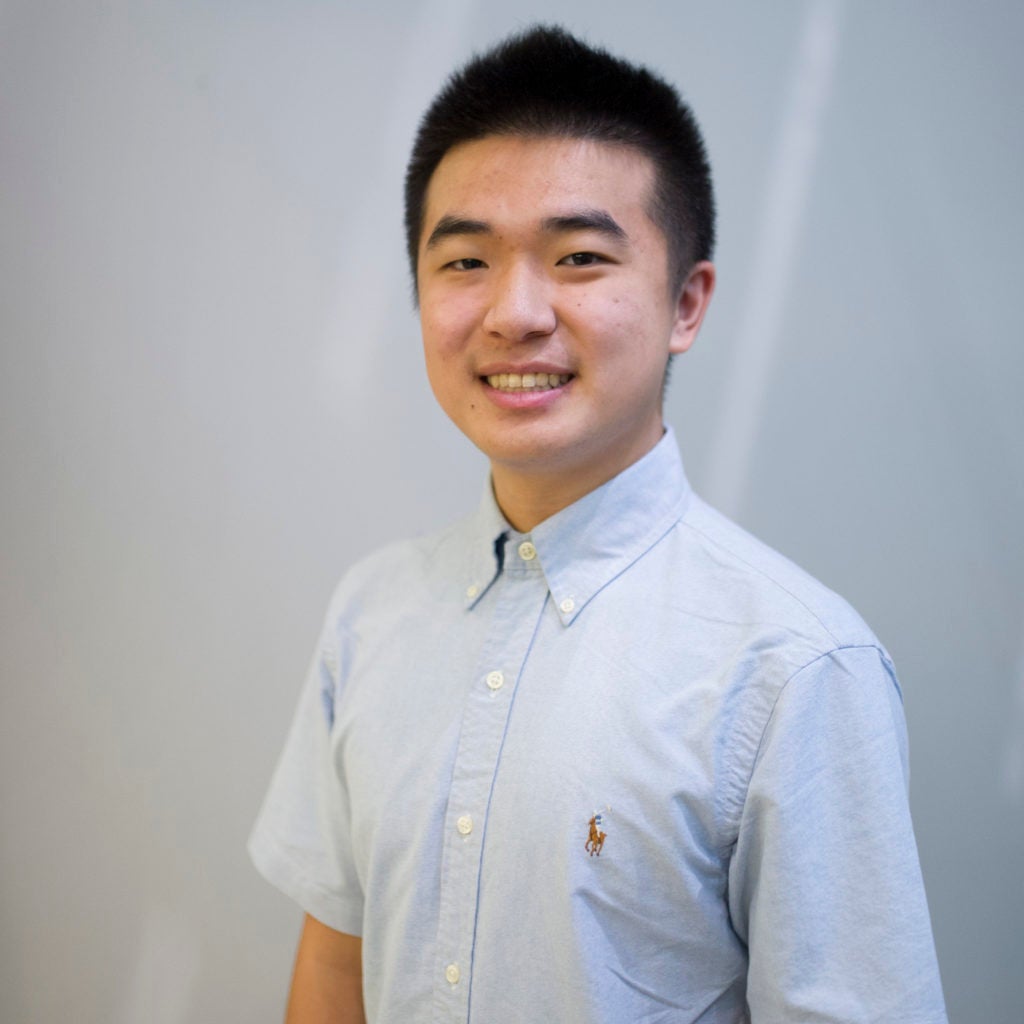 Master's in Biotechnology Program graduate Paul (Zexiong) Wang, Class of 2020, will start working at his first job in the United States ten days after Georgetown University's virtual commencement on May 16, 2020. When we connected with Paul before graduation, he had just received word that his background check cleared, that he had one week to move to Philadelphia, Pennsylvania, and report to work on May 26, 2020. It will indeed be a very memorial weekend for him.
So how did the Heavens conspire you ask?
Paul Wang graduated from BNU-HKBU United International College (UIC) in Zhuhai, Guangdong Province, China, in 2019. UIC is an academic institution in which Georgetown's Biomedical Graduate Education (BGE) has a Memorandum of Understanding. Paul was accepted to the Master's in Biotechnology Program in 2019 and was awarded a scholarship from BGE.
Paul came into the program with a plan, was astute, and knew that he had to start applying for jobs early to overcome some of the challenges that international students face in the US. How early? He started job hunting in November after internship advising meetings with the Biotechnology Program Director, Internship Program Director, and Program Manager. He also took advantage of services provided by BGE's Office of Career Strategy and Professional Development (CSPD) to get his resume updated and in tip-top shape.
So here is where nothing is random, and Heaven does send us angels.
Nick Futrell (tune in to a follow up article on Nick) is from Atlanta, GA. His family was visiting Washington, DC, and forced him to play tourist (or the other way around). At the end of their day of soaking in DC humidity and sites, Nick felt compelled to offer help to a couple struggling with navigating the rental of scooters. His family was returning their scooters and familiar with how the equipment worked. Conversations ensued:
Individual: "So what are you doing in Washington, DC?"

Nick: "I'm a graduate student in the Biotechnology Program at Georgetown."

Individual: "What a small world – I'm actually a director at WuXi Biologics. Several of our sites are looking to hire Master's-level graduates, so let's exchange contact information!"
Back at the Hilltop, Paul continues with his plan to find a job as soon as possible. He needed to make sure he can get his work experience and training in three years before returning to China. Paul networked with his classmates and approached Nick to ask for suggestions on applying for jobs. The power of chance set into motion the connection between Nick, Paul, and the individual from WuXi that Nick met just a week or two prior. Through this, Paul applied for a position at WuXi, went through four rounds of interviews, had to provide seven letters of recommendation, and he was eventually offered the position of Downstream Process Development Associate before the COVID-19 pandemic locked all of us down. By the way, Paul applied to four other companies, but he did not hear back from any of them.
Paul attributes the experiences in protein purification he had from his undergraduate and graduate education, internship project as well as the network at Georgetown to snag a job. Good Luck Paul! And Congratulations to the Class of 2020 Biotechnology Master's students! Moral of the story: Be kind, be helpful, and network, network, network!
---
By Vasna Nontanovan, Associate Director, Biotechnology Program
Edits By Nick Futrell, MS Biotechnology, 2020