The Significance of Business Within a Biotechnology Company
Posted in General Page News Story tracks Uncategorized
---
Georgetown University's Master of Science (MS) in Biotechnology Program contains six unique Tracks that are geared towards varying fields within the biotechnology industry.
The BioBusiness Track, in particular, focuses on the business of science. Its large emphasis on coursework involving topics such as finance, marketing, management strategies, and serves as a foundation for a business-related career in the biotechnology and biopharmaceutical areas. The required coursework also acts as a stepping stone to advanced degrees such as a Juris Doctor (JD) or a Master of Business Administration (MBA).
A distinctive aspect of the MS Biotechnology Program is its adjunct faculty members who have varied involvements across the industry. Adjunct professors Bob Burleson and Stephanie Duatschek have agreed to speak on the courses they teach at Georgetown University as well as their professional experiences.
The BioBusiness Track Expands Skill Sets and Opportunities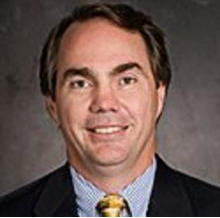 Professor Burleson has been an adjunct faculty member for the past 14 years teaching BIOT 520: Financial Matrix for Biotechnology. He obtained his Bachelor of Science (BS) in Finance from George Mason University and his MBA from Marymount University. Professor Burleson is concurrently the Chief Executive Officer of IOMAXIS, a technology company that develops solutions in the fields of communication and computing, and a member of the Board of Directors for the Biomedical Research Institute.
In the beginning of his career in the biotechnology industry, Professor Burleson worked as the Chief Financial Officer at American Type Culture Collection (ATCC), an organization that manufacturers and distributes bioreagents. Through ATCC's then Chief Scientific Officer, Professor Burleson met Dr. Jack Chirikjian (commonly referred to as Dr. C), the Founding Director of the MS Biotechnology Program. At the time, Dr. C was constructing the foundations of the financial matrix course. Due to Professor Burleson's experiences with finance in the biotechnology industry, Dr. C recruited him to teach at Georgetown University.
The one credit Financial Matrix for Biotechnology course is required for all students in the BioBusiness Track. The course content incorporates accounting and finance principles within the lens of a biotechnology company. According to Professor Burleson, the main goal of the course is to effectively teach students about the "language of business." Regardless of any field that the students eventually work in, there will always be many opportunities to communicate with people in business or finance. For the upcoming class in the fall 2020 semester, Professor Burleson believes there will be increased engagement over Zoom due to its convenient chat features.
Additionally, Professor Burleson's main piece of advice for current and prospective MS Biotechnology students is to learn as much as possible about the business within biotechnology. In Professor Burleson's experience, this cross-functional quality provides an edge to students from Georgetown University over other scientists and applicants. Knowing how to communicate well with people across departments fosters improved dialogue and genuine connections.
Lastly, when asked about what he thinks is unique about Georgetown University's MS Biotechnology Program, Professor Burleson mentioned that he believes not many science programs have a heavy emphasis on the business aspect as displayed through the BioBusiness Track. He credits this feature to Dr. C, who "understood the benefit of having business exposure in the biotechnology industry." Professor Burleson summed up his final thoughts through this statement:
"There's a lot of smart scientists out there. However, students broadening their horizons just a little bit and having business acumen through Georgetown's MS Biotechnology Program will make all the difference."
Influencing the Biopharmaceutical Industry Through Science-Based Decision Making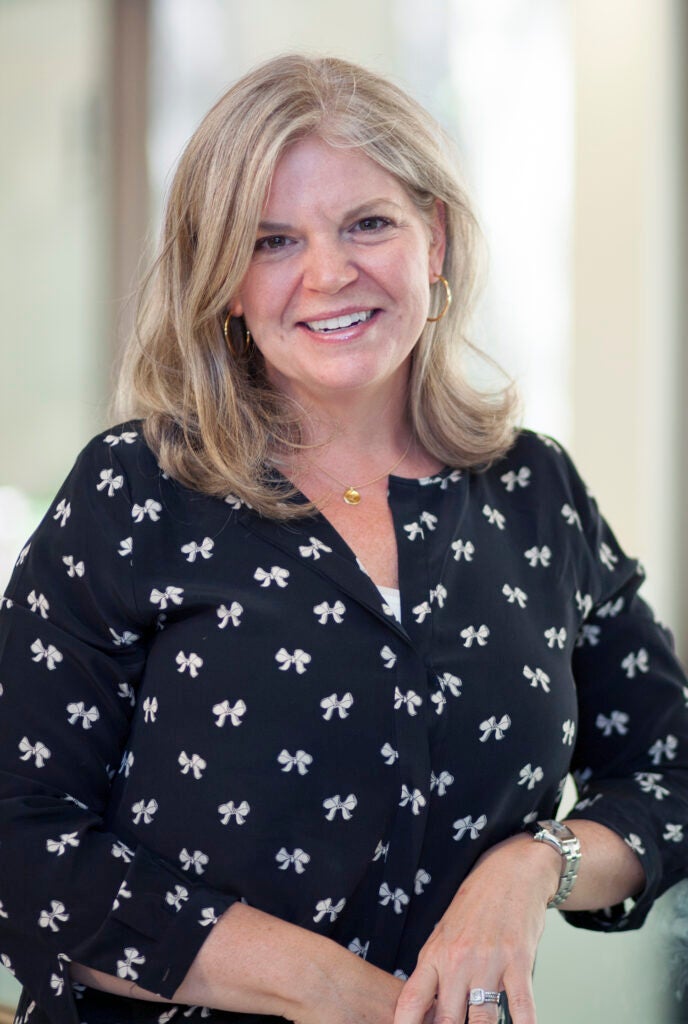 Professor Duatschek's educational background includes a BS in Biochemistry from the University of Maryland, Baltimore County as well as an MBA from The Fuqua School. Since then, she has worked in several roles within the biopharmaceutical industry. Prior to starting her own consulting business in 2014, she was also VP, Commercial Operations at Astra-Zeneca. Professor Duatschek partners with C-suite leaders on both strategic and operational opportunities. Currently, she is the Business Lead for Emergent BioSolutions medical counter measure business.
Throughout her professional career, Professor Duatschek has worked in the biopharmaceutical industry across many departments. She transitioned away from clinical research and development to commercial because she learned that she "wanted to use science to shape business decisions to ensure the best medicines find their way to the right patients."
Additionally, Professor Duatschek has been teaching at Georgetown University for the last seven years. Originally, she was a guest lecturer for Professor Matt Arnold's class. She loved getting to interact with all of the MS Biotechnology students in class. Professor Duatschek acknowledged that there was a lack of understanding and appreciation regarding marketing in the biotechnology industry; she wanted to teach a course that closed this gap. Dr. C reached out to her about teaching for the MS Biotechnology Program, specifically BIOT 551: Commercialization for the Biotechnology Industry.
This one credit course primarily utilizing lectures, case studies, and applications provides an overview of commercialization within the context of biopharmaceuticals and biologics. Professor Duatschek also goes over an introduction to marketing as a discipline rooted in psychology. Other topics covered include strategies in sales, managed markets, and commercial operations within a biopharmaceutical company. To succeed in the course, Professor Duatschek recommended that students remain engaged, present, and curious during lectures and discussions. She believes that these traits will set her students up for success not only in the course, but also in future leadership roles in the biotechnology industry. Many students who have taken this course have been able to apply concepts they learned in class during the interview process and in their work.
Finally, Professor Duatschek noted that Georgetown University's MS Biotechnology Program stands out from other programs due to its student population. All of the students have such diverse backgrounds, coming from all over the world and from various disciplines. To Professor Duatschek, a trait that ties the cohort together is each student's willingness to learn more about the biotechnology space from a variety of perspectives.
Concluding Thoughts
For the past 20 years, the 30 credit MS Biotechnology degree has delivered many graduates whose diversified coursework and internship prepared them for the biotechnology and biopharmaceutical industries. This remote fall semester is no exception. The BioBusiness Track within the MS Biotechnology Program continues to attract a diverse student body receiving experience and education in both business and science.
Tune in next month for articles on current students, alumni, and professors affiliated with the BioScience Track!
---
Written by: Shauna Leonardo, MS Biotechnology Candidate, May 2021
Contributors: Robert Burleson, Stephanie Duatschek
Edits by: Kyle DiVito, PhD