Biotechnology Graduate Hour: Opportunities to Learn More About Georgetown Master's in Biotechnology Program
Posted in General Page News Story
---
On Tuesday, June 2, faculty, alumni, and current and prospective students met over Zoom to discuss some of the unique advantages of the Georgetown Master's in Biotechnology Program. Adjunct Professor Dr. Ivica Labuda and Program alumna Emily Winters ('17) began with short presentations about the ever-expanding role of biotechnology in the 21st century scientific landscape, and the career impact of the Program. Then, the present faculty and alumni took turns answering questions about how Georgetown Biotech can serve as a career launchpad, putting student growth and opportunities first. For those interested, there will be a similar meeting on June 16, 2020, 6:00 – 7:00 PM.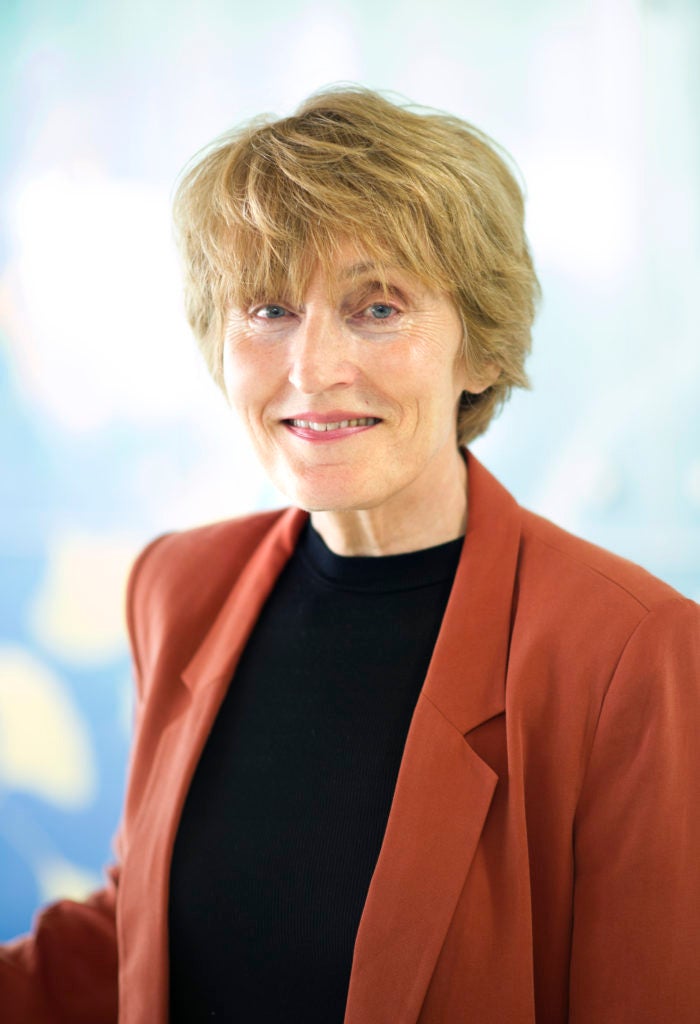 Dr. Labuda's talk centered on the theme of scientific exploration; food biotechnology is a toolbox which can help answer vital questions about what we eat, who we are, and how these concepts intersect. From GMOs to food poisoning to evolutionary nutrigenetics, she touched on the multidimensional scientific world that relies on food biotech and biotechnology in general. Dr. Labuda emphasized that the MS in Biotechnology facilitated student exploration through diverse and impactful student internships: from developing a DNA probe to detect horse meat in sausages to identifying pesticides in essential oils by using liquid chromatography-mass spectroscopy. The common thread of her talk was how the program enables wide-ranging student understanding in the financial, regulatory, and scientific sides of the biotechnology world, through cooperation with faculty, cutting-edge courses, and the required capstone internship. In short, Georgetown Biotechnology unleashes the full potential of its students to thrive in an increasingly competitive, highly technical workforce.
Emily Winters then spoke of her own experience in leveraging the Georgetown Masters in Biotechnology degree for success in her current career. According to her, one of its key advantages was that it afforded the student a deep background in any number of biotech and biotech-related fields, from recombinant gene techniques to the development of novel diagnostic tests to portfolio and alliance management. Furthermore, the program gave her a strong network in the biotech industry due to the knowledgeable faculty she worked with and the connections they facilitated. Nowadays, Emily is working as a Clinical Research Associate at Spark Therapeutics, ensuring the safety and rights of clinical trial participants, facilitating trial logistics, and ensuring the collection of usable data. The flexible, multifaceted education and experiences Emily took advantage of at Georgetown allowed her to thrive during Spark's transition from a publicly-traded startup to a wholly-owned subsidiary of Hoffman-LaRoche. She described her time in D.C. as a career accelerator. Of the Georgetown MS in Biotechnology Program, Emily said "You're not going to come out as an expert, but instead with a deep understanding of how the industry works, which will allow you to transition effectively" anywhere your career takes you.
A question-and-answer session followed the presentations.  The topics covered were directed by participants on the Zoom conference. Prospective students expressed great interest in the Masters in Biotechnology Program's capstone internship which is required for all students in their second semester.  Emily pointed out that the internship was key to her career stepping stone.  Discussions revolved around the process of obtaining internships.  The Internship Director described the process which involved advising meetings, sharing of resources, connections to professional development to assist with the updating resumes to mock interviews. The Program has extensive collaborations with entities such as Georgetown University Medical Center and government laboratories and the biotechnology industry that serve as potential internship sites.  An optional extension of internship is available in the summer through Georgetown Biotechnology's associations with Lawrence Livermore National Laboratories in California and the Frederick National Laboratory for Cancer Research in Maryland.  After all, as Emily said: "Not all paths are linear; that's the beauty of the Georgetown program; it's just another stepping stone in the crazy winding path you're going to take through life." 
---
By Martin Trouilloud
Edits: Vasna Nontanovan