Anirudh Gaur (2012)
Posted in Beyond-the-degree | Tagged alumni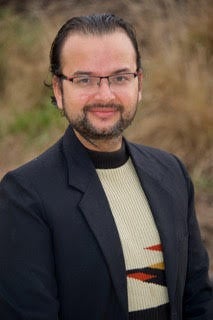 Research Specialist, Department of Biochemistry and Molecular & Cellular Biology, Georgetown University Medical Center
" The program is designed to give students the tools to easily transition into the professional world – whether you are interested in research, business or a hybrid of these aspects of biotechnology."
I enjoyed biology from a young age, specifically the biotechnology research aspect. My undergraduate degree from Amity University, Noida, India, provided me with a solid foundation in the basics of biotechnology research and methods. I came to Georgetown in 2011 because I wanted to come to the United States to obtain hands-on experience with the latest research techniques. I have been working on a variety of research projects and teaching in the Biochemistry and Molecular & Cellular Biology department since 2012.
The Biotechnology Master's Program expanded on my undergraduate experience through a variety of specific lab classes and I had an excellent internship experience working at the National Institute of Standard and Technology (NIST) on the application of Microfluidic Techniques to develop a pathogen separation technique. In addition to these laboratory experiences, I was pleased that the program covered the business aspect of biotechnology as well. The business component, especially Introduction to Biotechnology and Entrepreneurial Biotechnology courses was very interesting, and I was able to gain new insight into an essential aspect of the biotechnology field.
The Biotechnology Program at Georgetown was a great experience. I particularly appreciated the mentoring aspect of the program. The program director, Dr. Chirikjian, spent time with each student and mentored him or her according to their strengths, weaknesses, experiences and goals. The Program prepared me well for my current position which involves lab management, mentoring interns, lecturing and instructing lab modules for cell culture and Programed Cell Death courses and research.
Another positive aspect of the Program is the different tracks that are available within the program. This is important because it allows students to take classes based on their specific preferences, while also taking a wide range of core courses, including Intellectual Property and Current Good Manufacturing Practices.
This is a rigorous program. Students work hard and have an interactive relationship with their classmates and professors.
My ultimate goal is to become a professor. I greatly enjoy the process of teaching and being able to see students learn and master technical material. Biotechnology is an interconnected discipline – I emphasize this in my teaching and it is satisfying to see students make these connections and expand on them.