Capstone Internships

Students in the MS in Biotechnology program must complete the Biotechnology Capstone Internship course (BIOT 7950, 4 credits) as part of the degree requirement. Please join us for our Fall 2023 Capstone Internship Poster Presentations. Contact Khuyen Mai kdn4@georgetown.edu for more details. We look forward to seeing you!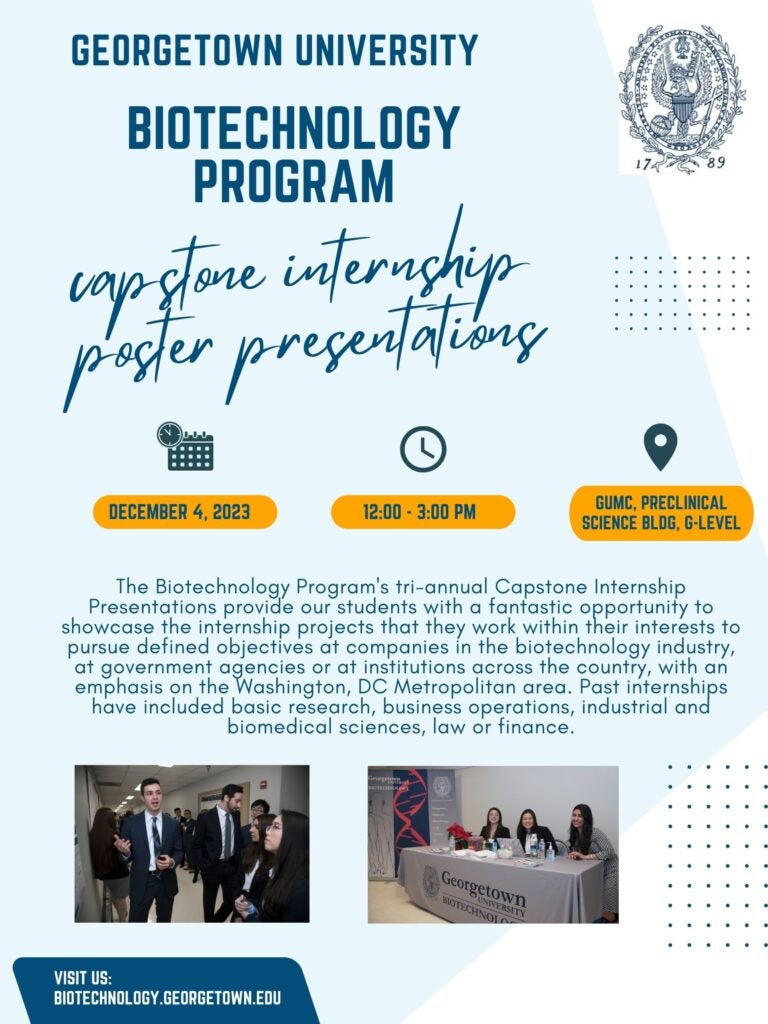 ---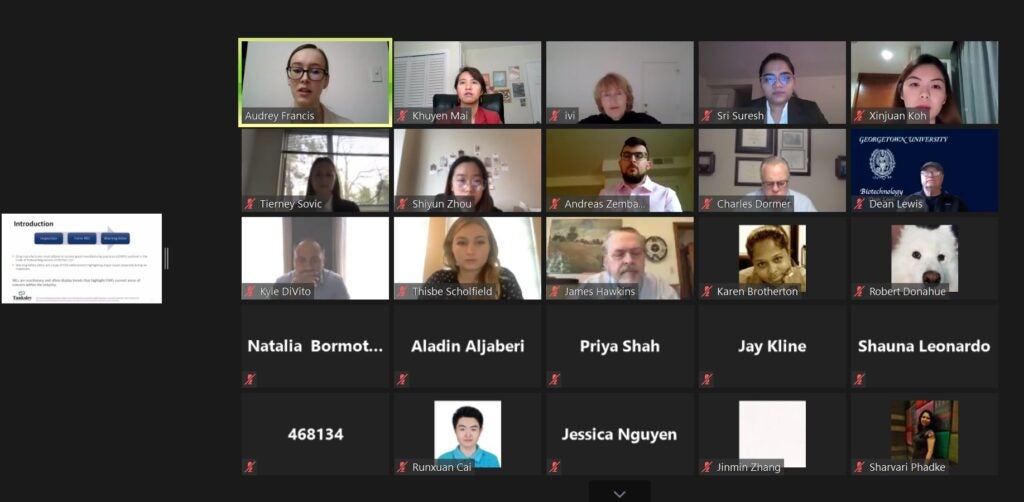 Internship Poster Presentation During COVID-19
Find out how our students successfully completed their Oral Poster Presentation in front of a panel of judges, faculty and fellow classmates via Zoom in light of COVID-19.
---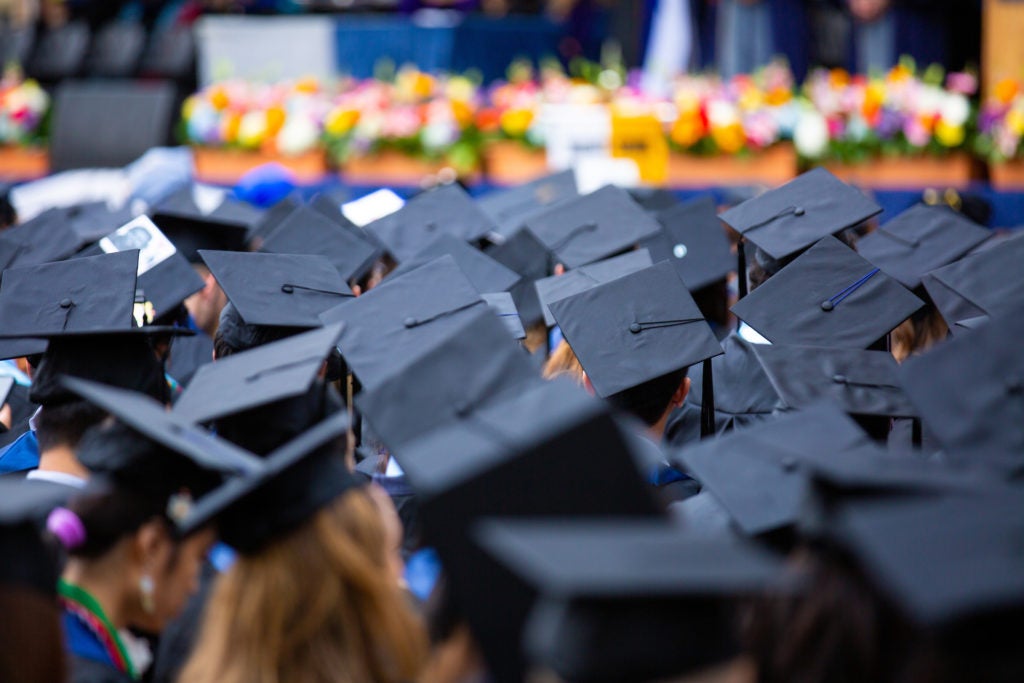 Internship Success Stories
Read about our students' latest internship success stories to find out how we've helped our students from across the globe realize their potential.
---
General Information
Who is eligible to enroll in the Biotechnology Capstone Internship course?
Students in the MS in Biotechnology program are eligible to enroll in the course (BIOT 7950) after they have completed 15 credits and maintained a 3.0 grade point average.
Do I need to find an internship for myself?
The course director meets with all students to learn more about their background and goals in order to help find the internship that will best meet their professional needs.
Students are encouraged to network to find internships on their own and are also provided leads from the course director.
Does the Biotechnology program offer interview or resume prep?
Support in updating resume/CV, writing cover letters, and practicing for interviews are provided by the Biomedical Graduate Education Office of Career & Professional Development.
How does scheduling for internships work?
Generally, the schedule for most second semester students are such that they will be able to spend two full days at the internship site. A half day may be done remotely subject to the mentor's approval.
Are internships paid?
Internships are unpaid and last 13-14 weeks at 20 hours per week. Students receive 4 credits and provide deliverables which are used to arrive at final grades.
How will students be evaluated in the Biotechnology Capstone Internship course?
Students must submit a) objectives form b) midterm progress report and timesheet c) abstract d) poster e) final paper f) final timesheet, and g) mentor's evaluation.
Students must present the project in a judged poster presentation format.
The final grade depends on the mentor's evaluation, timely submission of all items due and the quality of the paper and poster presentation.
---
Available Internships
We have affiliations with several national agencies and laboratories, such as the National Institutes of Health (NIH), the National Institute of Standards and Technology (NIST), and the Food and Drug Administration (FDA). Many biotechnology companies in the area participate in mentoring our students. See samples of posters.