Fulfilling Our Founding Vision: Georgetown Biotechnology Graduates Bring Fresh Talent To Workforce
Posted in Beyond-the-degree General Page News Story Uncategorized
July 20th, 2020
---
23 Years of Making Science our Business
On Wednesday, July 15, BioBuzz Media published an article featuring Georgetown University Master's in Biotechnology graduates Ashton Green '19, Gerardo Martinez-Cardiel '19, and Marlene Jordana '20.  The piece highlights these graduates' exciting next steps following completion of the Program, giving readers a synoptic glance at the success of our graduating class.  BioBuzz's recognition of our graduates among their selection of 9 total regional students affirms the guiding vision of our Founding Director, Dr. Jack G. Chirikjian, in establishing the Master's in Biotechnology program 23 years ago — it is a pipeline of limitless talent for today's biotech workforce.
Remarkable Contributions to Industry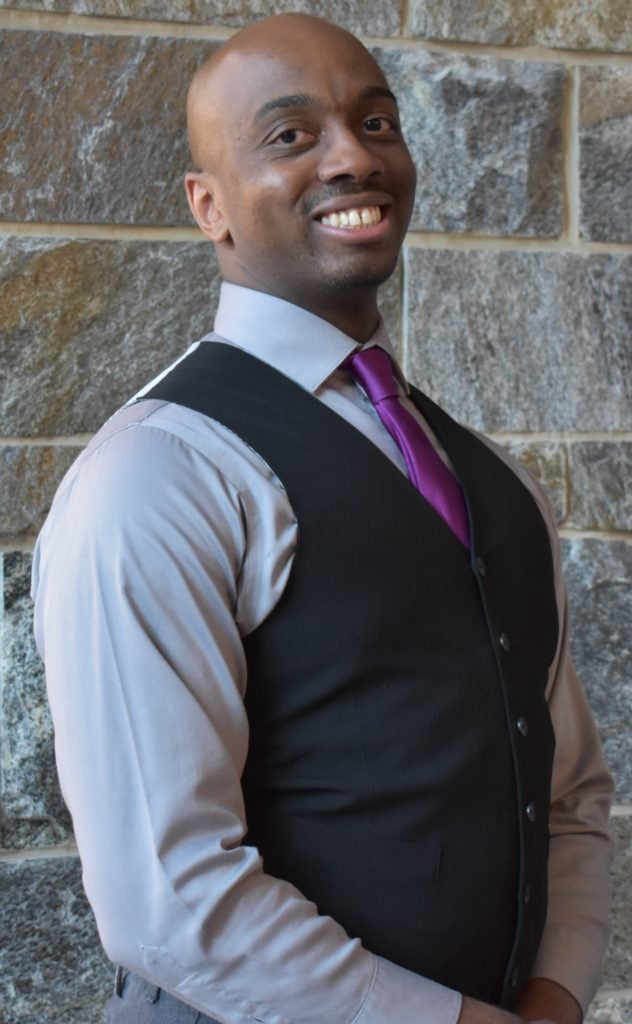 BioBuzz, a media collective local to the District of Columbia, Maryland and Virginia (DMV) BioHealth Capital Region, brings together headlines, events, and professionals across the biotech field with the mission of building a strong regional bioscience community.  This network of biotech industry, policy, and academia serves as a reaction chamber to catalyze interprofessional collaborations and innovation.  BioBuzz contacted Dr. Caleb McKinney, Assistant Dean of Graduate and Postdoctoral Training & Development at Georgetown's Biomedical Graduate Education (BGE), to showcase some outstanding graduates who have found employment in the DMV as they begin their bioscience careers.  As a major contributor to the region's biotech strength, the Master's in Biotechnology was selected among the BGE's 36 graduate programs in the biomedical sciences in order to highlight the interdisciplinary preparation it offers.  Simply put, the program "trains students in the business of science," noted Dr. McKinney.  Its focus on "blending research and scientific aptitudes with business competencies" and its highly successful graduates make for an impactful spotlight on BioBuzz's platform.
Impressive Graduate Outcomes
Throughout the Program's longstanding history, our graduates have worked hard to launch extraordinary careers directly out of Georgetown's gates. Drawing from data on graduate outcomes in recent years, about half of graduates immediately joined the business side of the biotech industry after graduating while over a third were employed in biotech science research. Alumni of the Program's BioBusiness and Entrepreneurship tracks, among others, find themselves in significant roles at major companies like AstraZeneca and Battelle. Others are now conducting groundbreaking research with labs at Gilead Sciences, AveXis (a Novartis company), and more. Another 6% of graduates are pursuing advanced degrees at prestigious medical and graduate institutions such as Georgetown's own School of Medicine. Students benefit greatly in their job hunts from access to resources offered by the BGE's central office, which guides them in all aspects of career development throughout their time in the Program. According to Dr. McKinney, the BGE's guidance "helps students align their skills and interests with their future careers" and "teaches them about expanding their networks and building relationships with the industry."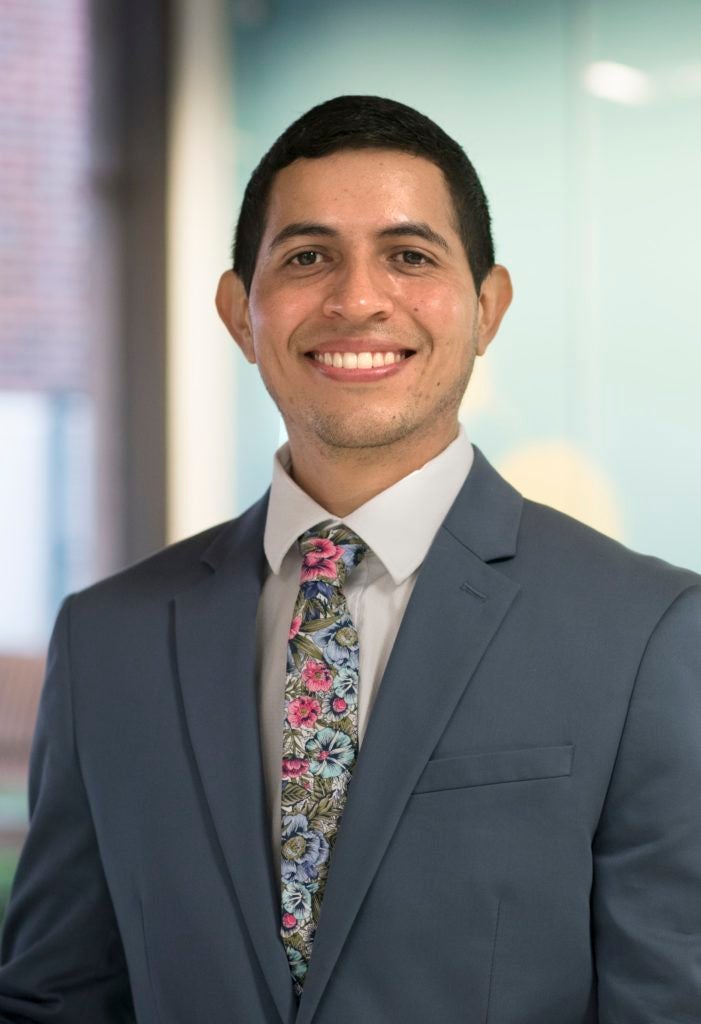 Building Local Networks
The graduates interviewed by BioBuzz largely attributed their success in job-hunting to three main factors: their internships through the Program, networking opportunities, and the industrial and research assets of the BioHealth Capital Region. According to Gerardo Martinez-Cardiel, who graduated from the Industrial Science track in December of 2019, his internship with the National Institutes of Health allowed him to "build professional relationships" as well as a scientific background which "readied [him] for positions in industry." He also credits his position working in a laboratory at Amelia Technologies, LLC to the networking opportunities that Georgetown provided him, and stressed the importance of demonstrating "passion, principles, work ethic, and both industry and lab based knowledge" to potential employers.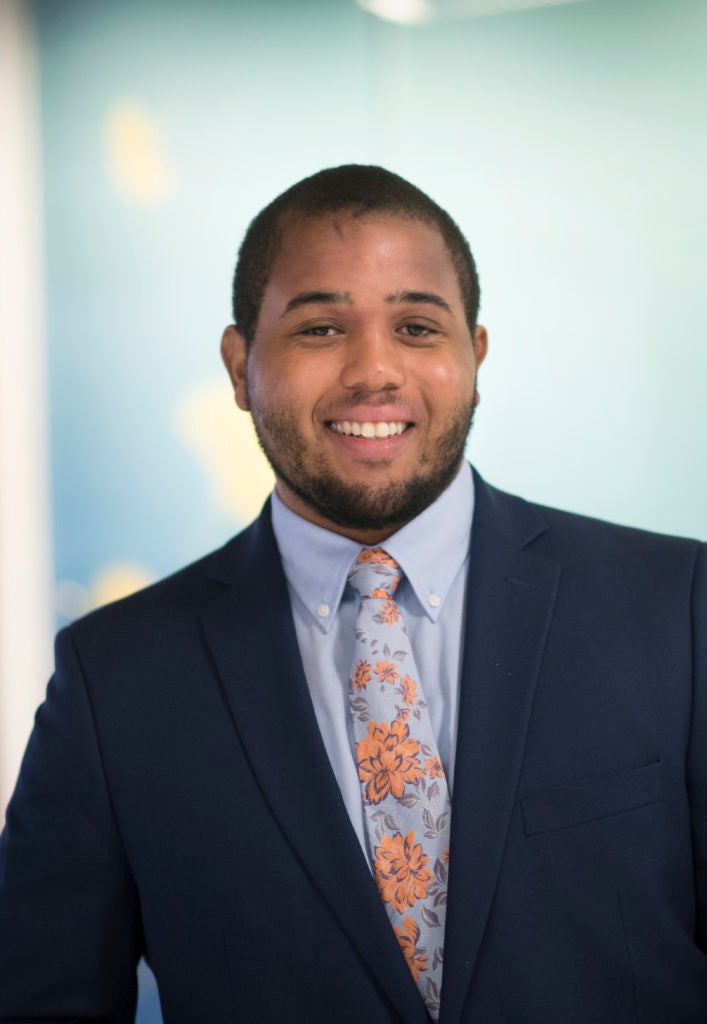 Ashton Green, a December 2019 graduate from the BioBusiness track, found that internships through the Program are crucial to "carve out your niche" and "solidify you in your goals." Now working at the Children's National Medical Center's Center for Genetic Medicine Research, he advises students looking for jobs in the area to "recognize that [they] have the advantage of being in a hub. With so many businesses in the area, the amount of opportunities to meet with like minded scientists and business people will continue to unfold."
Marlene Jordana, who graduated from the Entrepreneurship track in May and is now working at the Medical Device Innovation Consortium, shared her perspective in our July 7th story, "Capstone Internships Turn Win-Win Opportunities Into First Biotech Jobs."
Sharing Impactful Perspectives
As a program dedicated to the intersection of biotechnology and business, Georgetown Master's in Biotechnology shares a close-knit community with BioBuzz's regional network. The exposure afforded by this article will serve to further demystify the Master's degree and its incredible value in the biotech space. Furthermore, Gerardo hopes that sharing diverse student experiences like his own as an immigrant and a non-native English speaker will inspire this community to strive for success through hard work and support from "family, colleagues, mentors and instructors," like he found at Georgetown. It is our students' vibrant perspectives and varied life paths that make up the Program's dynamic success story. As Dr. McKinney reflected, "It's an important story to tell."
The BioBuzz article "Meet the Newest Biotech Workforce: A Spotlight on Recent Grads Starting Careers in Biotechnology" can be found at https://biobuzz.io/meet-the-newest-biotech-workforce-a-spotlight-on-recent-grads-starting-careers-in-biotechnology/.
---
By Alexandra Trouilloud, Biotechnology Program Communications Intern
Contributors: Ashton Green (Class of 2019), Gerardo Martinez-Cardiel (Class of 2019), Caleb McKinney
Edits by Vasna Nontanovan