CAPSTONE INTERNSHIPS TURN WIN-WIN OPPORTUNITIES INTO FIRST BIOTECH JOBS
Posted in Uncategorized
---
Why an Internship?
When asked, 'What influenced your decision to choose the Georgetown Biotechnology Program?' overwhelming responses from incoming students included the Program's requirement of a capstone internship. Internships serve many purposes. One cannot argue with the fact that internships help students avoid the "Catch-22" trap that we are all familiar with. Internships provide opportunities to gain valuable training to check off the "Experience Required" line on job announcements. It also allows interns to get to know themselves. That is, to really know if that career energizes or drains them, or if it aligns with their passion, blurring the line between a career and a calling. If internships turn out to be truly positive experiences, then the ultimate reward would be a job offer.
How Georgetown Biotechnology Internship Works
Each student in the Georgetown Biotechnology Master's Program must complete a four-credit, unpaid internship after they have completed 15 credits of course work, all while maintaining a minimum 3.0 GPA. This translates to approximately 20 hours per week for the 12 to 14-week semester. The Program schedules classes such that second-semester students generally have Thursday and Fridays free during business hours in order to fulfill the 240-280 required hours.
In the semester prior to starting the internship, students register for "Introduction to Biotechnology Internship," where they will meet with the program's course director, program director, and program manager to help navigate the process of identifying the right internship for them. The right internship is determined by getting to know each student's background, interests, and goals. The process of finding internships is identical to finding jobs. Students must do their searches and initiate contacts, but the Program also provide leads and help when they encounter roadblocks. This provides trial runs, and we know that 'practice makes perfect.'
Ninety percent of students in the Biotechnology Program intend to work after completing their degree. If the internship experience provides the culture and community that aligns with the student's interests and goals, then an offer of employment from the internship site would validate their hard work. In the eleven years that this author was Director of the Biotechnology Internship Program (2009-2019,) while placing close to 600 students in internships, only a handful of students were offered positions by the company they interned at. This past academic year, which included the COVID-19 pandemic and resulting economic downturn, three interns were offered and accepted positions at the company where they worked. It is an unusual year in so many ways, but we will fully embrace this silver lining.
AstraZeneca Commercialization Unit Selects Biomedical Engineer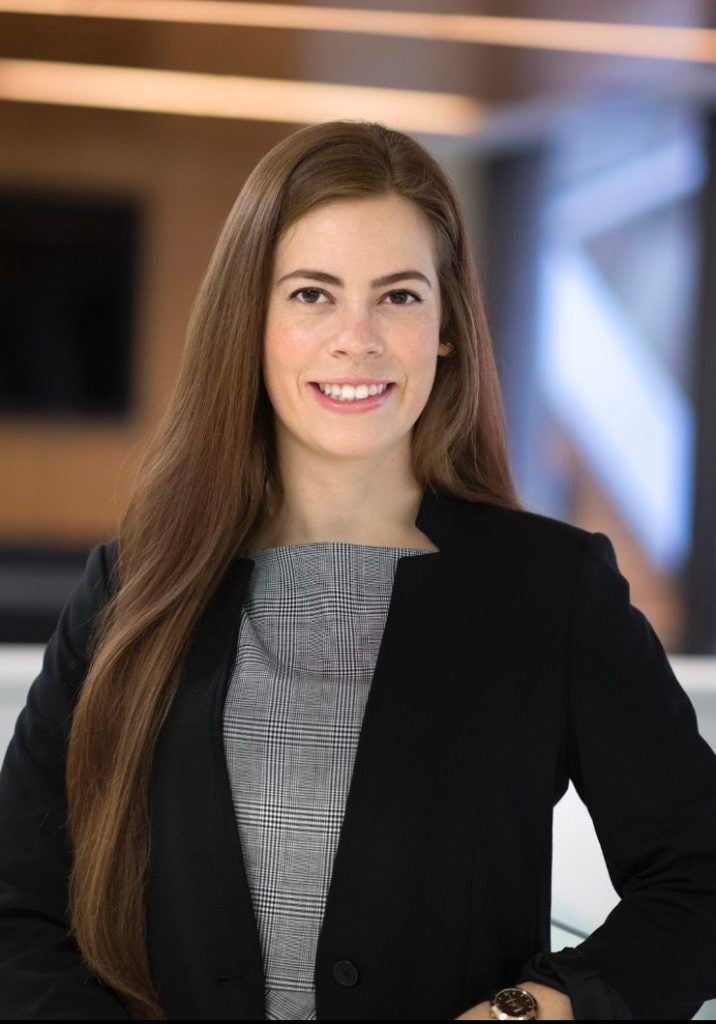 Darby DeStefano is a December 2019 graduate and former Biotechnology Program President for the Fall 2019 semester. Hailing from the Eastern Shore of Maryland, DeStefano represents the E in the STEM population: she holds a Bachelor of Engineering in Biomedical Engineering from Stevens Institute of Technology in Hoboken, NJ. While at Stevens, DeStefano developed a pediatric modular prosthetic foot from the investigational research stage all the way to production. Throughout development, Darby interacted with key stakeholders, such as patient-consumers, legal teams, and manufacturers. Darby planned to continue developing the prosthetic through continued graduate studies in Engineering. It was through presenting her work at national conferences where she discovered her true passion: delivering cutting edge technology to underserved populations. She understood that her passion was not only for product development, but also for delivering it to those who needed it the most. Darby found the ideal program which would support the pursuit of her passions, at Georgetown.
Darby chose to put her endeavors on hold in order to further advance her understanding of pharmaceutical development, regulatory affairs, and commercialization at Georgetown University, where she could hybridize her strong foundation in the biomedical field with the business of biotechnology. After Darby's first semester she applied and earned a summer fellowship with the Nano and Micro Technology Group at the Lawrence Livermore National Laboratory (LLNL) in Livermore, CA. During her time at LLNL, Darby contributed to the creation, production, and validation of neural electrodes for chronic implantation in support of the NIH BRAIN Project. Darby was able to do this through employment of hypothesis based on experimental design, construction of SOPs, and adherence to CGMPs. Additionally, DeStefano engaged in project management and end use assessments with client research collaborators.
As she was completing her summer fellowship, Darby was encouraged to apply for an internship at AstraZeneca (AZ) for her capstone. Her internship assignment aligned directly with her passions, as it was focused on a sustainable program for no profit – no loss distribution of oral oncolytics in low income countries (Poster title: Assessment of a Sustainable Access to Healthcare Initiative in Low- and Middle-Income Countries). While at AZ, Darby aligned international cross-functional efforts to support the creation of the program and had the opportunity to demonstrate her findings to organization leadership. Throughout her time at AZ, her mentor encouraged her to speak with other employees to learn about their roles and responsibilities. Through her work and conversations with peers, Darby found that the patient centric culture at AstraZeneca resonated with her personal beliefs. Fortunately, while Darby had accepted a position in DC, another position became available at AstraZeneca. Given her alignment with company culture, Darby applied for the position. The process was intense and lengthy. In March as the pandemic was about to shut the country down, Darby began her position as a Commercial Leadership Development Associate on a rare disease brand team. As a Commercial Leadership Development Associate (CDLA), Darby partakes in a three-year rotation program that allows her to embed in different AstraZeneca Oncology Commercial Business functions. A week after starting as a CLDA and moving to a nearby apartment, the DMV went into shelter-in-place advisory. Darby has since been quarantined and working remotely in her first rotational role as a Marketing Manager with her family on the Eastern Shore. It has been a highly rewarding conclusion to the fork in the road that she took.
The Rewards of Summer Internships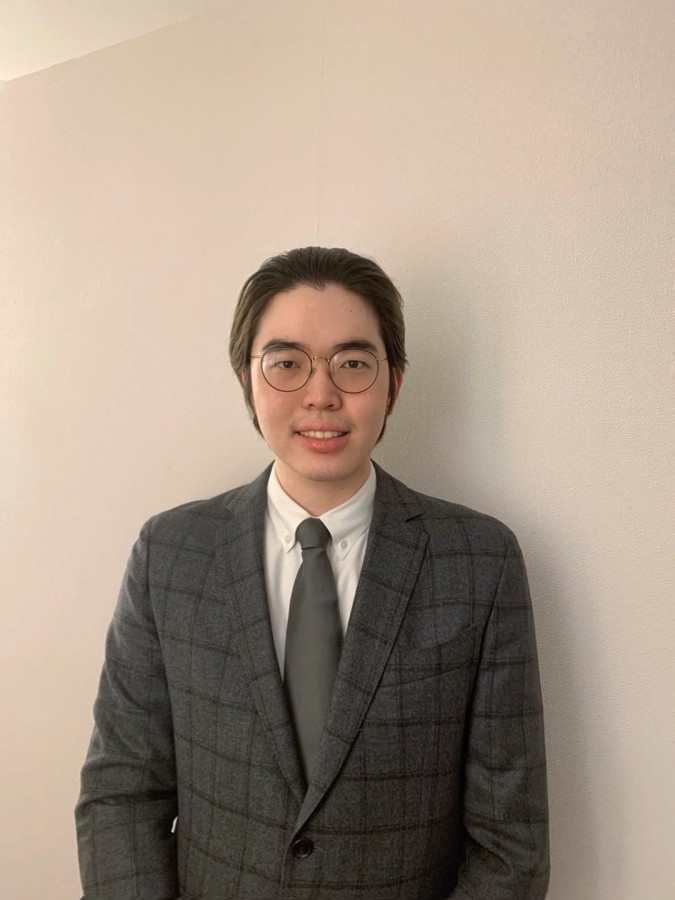 Yifei Lu, class of May 2020, received his B.S. in Biotechnology from Syracuse University and is from Shanghai, China. During his undergraduate years, his summers at home were not always fun in the sun – he made sure he had an internship lined up that would allow him to gain more experience and knowledge. He has been interested in business development and finance. Those internships at giant biopharmaceuticals, such as Pfizer China and Oncology Global Medical Affairs, populated his resume. He credits those experiences to how he overcame the challenges international students face when they have to compete with domestic students who utilize English as their mother tongue.
When it came time to look for capstone internships, he wanted to find a project related to finance. Finance internships are hard to come by for non-finance majors. He shifted his focus to business development and marketing. The Georgetown Biotechnology Program has several long-running collaborations with companies, where several GU alumni hold management positions. We tap into those relationships frequently when students hit a wall searching for internships. When Yifei applied for an internship at Immunomic Therapeutics, Inc (ITI), he expressed his interest in finance. As fate would have it, his mentor Sia Anagnostu was wearing two hats and secured him a project with Hibiscus BioVentures.
Yifei was in his element. Not only did he absorb all the crucial experience provided, but he also performed remarkably well on the project involving funding central nervous system diseases. At the end of the three-month stint, the company offered to extend the unpaid internship to a paid one. In early June, he was offered a full-time position where he straddles both companies as Business and Corporate Development Associate at ITI and Business Development Associate and Business Analyst at Hibiscus. We are not surprised; Yifei's diligence and industriousness paid off. He is also a very thoughtful person. When we interviewed him in May, he was a foster parent to two cats left by his former classmates who had to return to China due to COVID-19.
Medical School or Medical Devices?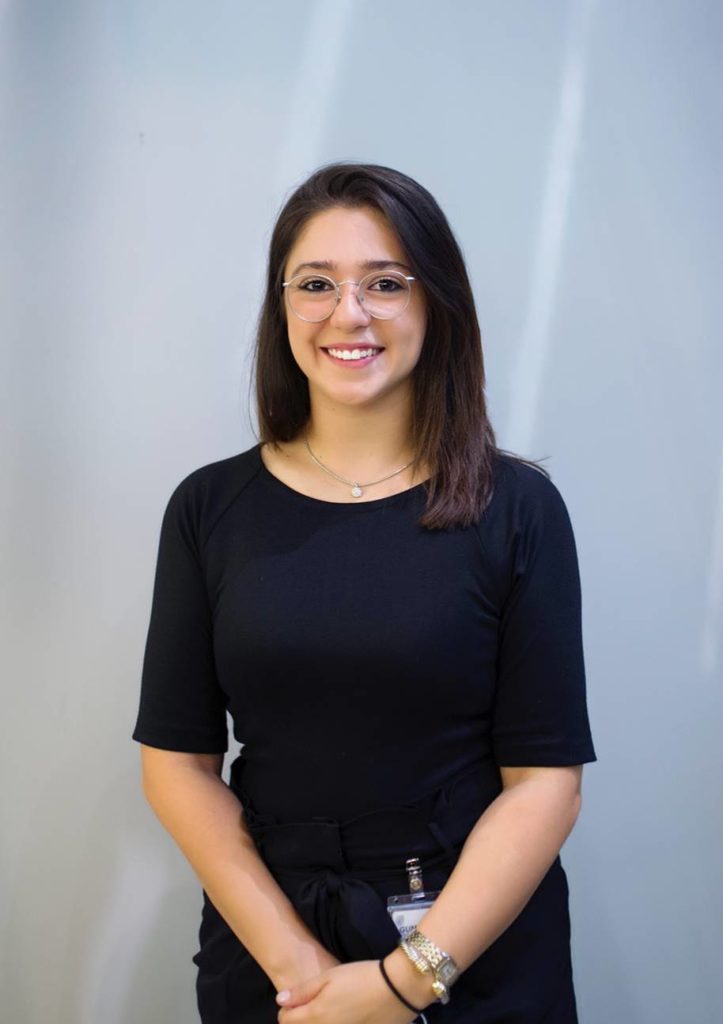 Marlene Jordana, class of May 2020, came to Georgetown Biotechnology and focused on using the platform to propel her into medical school, fulfilling her life-long dream of becoming a physician. After graduating from Tufts University with a B.S. in Biology and a minor in Entrepreneurial Leadership, she continued to boost her credentials for medical school by working as a clinical technician, introducing her to orthopedic surgery. The work experience planted the seed that would push her to change her track from bioscience to entrepreneurship at Georgetown. She shed her plan for medical school and was inspired to work on advancing medical devices to serve people worldwide.
The entrepreneurship track this past year was adjusted from its initial concept. Instead of starting an internship in the first semester, students took a deep dive into what it takes to start a company: from idea, to professional grade business plan, to realistic financials, and finally to pitch. When it came time to search for internships, Marlene was interested in working with medical device companies in the orthopedic space. She decided on working with the Medical Device Innovation Consortium (MDIC,) whose mission aligns perfectly with her interests of reaching a vast number of patients. MDIC advances regulatory science to advance patient access to medical devices.
Two months into the internship project, 'Communication in the Pre-Competitive Medical Device Space,' Marlene felt at home with the culture of MDIC. Her mentor felt the fit near perfect and started the conversation of a future at MDIC for her. Then March came and there was an unstable economic environment due to the COVID-19 pandemic. However, because of the strong impression Marlene had left on MDIC, she continued her internship through May and was able to secure a full-time position as a project manager for Early Feasibility Studies and Science of Patient Input before the end of May!
Intangible Rewards
In academia at the master's level, we cross paths with young adults for a short time, lasting only one to two years. We teach, advise, and mentor the students. Then, they are off on their next journey. Besides seeing them complete the program requirements and graduate, the real reward is when they land a coveted job and a salary that validates the return on investment.
For everyone involved in the Program, it feels good when what you have helped develop is able to nurture and feed peoples' professional souls, providing a trajectory for them.
---
By Vasna Nontanovan
Contributors: Darby DeStefano, Marlene Jordana and Yifei Lu
Edits by Tierney Sovic, MS Biotechnology Candidate, December 2020
---