BioScience: The Backbone of Biotechnology (Beyond Basic Biology)
Posted in Beyond-the-degree General Page News Story Uncategorized
---
According to the Oxford Dictionary, science is "the intellectual and practical activity encompassing the systemic study of the structure and behavior of the physical and natural world through observation and experiment." However, this definition would involve talking about enzymes, proteins, DNA, and all the vital biomolecules involved when talking about biomedical science. This discipline has become relevant and timely, especially at numerous institutions that offer Master's Degree Programs.
The Biotechnology Program at Georgetown University offers the BioScience Track, which encompasses a science core that enables students to have a professional repertoire of courses involving complex science and applications. The track also supports students in entering the biotechnology industry at any capacity, from laboratory management to manufacturing. The BioScience track can grant students adept and proficient preparations for pursuing professional schools such as Ph.D., M.D., and many other programs, should they choose to pursue a terminal degree.
BioScience Track Reinforces Science Background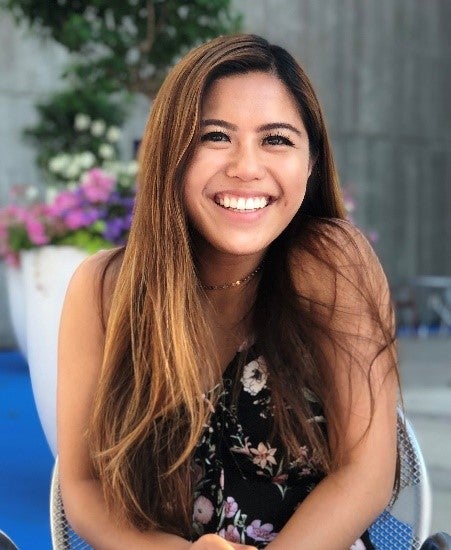 Jessica Nguyen joined the Biotechnology Program earlier this fall 2020. She received her Bachelor of Science in Biochemistry and Molecular Biology from the University of Toronto. During her time as an undergraduate, she worked as a research assistant, which reaffirmed her interest in becoming a scientist. She came to Georgetown University to reinforce her science background while also exploring other professions in the industry. Jessica was attracted to the Internship Program that is offered to students. It allows her to explore and expand her knowledge base within the biotechnology field while gaining opportunities to discover her career interests.
Jessica opted to pursue the BioScience Track because she felt it would allow her to reinforce her science strengths and become more marketable for professional school. Jessica also liked the track's flexibility as it allowed her to choose and explore a variety of other courses. While focusing on the science core that Jessica seeks, she finds it desirable to explore the Program's business courses and learn more about other applications within the biotechnology industry. She currently enjoys her Lab Applications of Biotechnology course. While classes are not in person due to the recent pandemic, preventing the in-person laboratory portion of the class, Jessica still finds it integrative to learn typical techniques and applications in the laboratory and industry. She feels the course adjustments have still allowed her to go beyond the science and understand how to communicate and interpret this knowledge. Jessica also enjoys taking courses like Intellectual Property, where she learned the aspects of patent law and its importance to the industry as well as Introduction to the Biotechnology Industry. These courses provide her with a grasp of how it would be to run a company and also acquire knowledge applicable to any workplace.
Jessica feels that the Biotechnology Program staff, and faculty has genuine care for the students' success inside and outside class. She finds them easy to connect with and enjoys learning from the adjunct professors who bring their own experience from the industry. She looks forward to meeting and getting to know the people in the program better, especially with her cohort, with whom she feels a sense of collaboration and a strong network. Jessica is currently interested in exploring the industry's business side, such as consulting and commercialization, and generally being exposed to the biotechnology industry beyond the science. Jessica believes this would let her gain a well-rounded experience and be involved in the industry, which is something that she has always wanted to be a part of.
Alumnus Shares Endless Possibilities When Exploring Within the Industry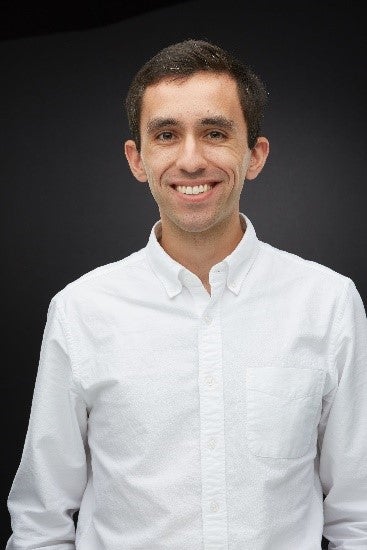 Dylan Hernandez is an alumnus from the Biotechnology Program, where he graduated in 2018, pursuing the BioScience Track. Before Georgetown, Dylan received his Bachelor of Science in Kinesiology. He worked as a Medical Assistant for a podiatrist, where he initially was interested in pursuing physician assistant school. Dylan was recommended to look into the Biotechnology Program by one of the physicians in the practice, Mo Esmaili, who was also an alumnus of the program. When he eventually joined the program, Dylan was ecstatic to take classes and learn more about the biotechnology industry. During the program, Dylan noticed he was thinking less about pursuing a career as a physician assistant but instead realized that the program had given him a foundation for his career in the biotechnology industry.
Dylan pursued the BioScience Track as he was initially interested in laboratory bench work. He eventually explored the business side when he took courses like FDA Case Studies, Intellectual Property, and Current Good Laboratory and Manufacturing Practices (cGLMP). Here, Dylan started to branch out and learn more about venture capital and regulatory affairs. Specifically, he saw how regulatory affairs can apply to any company and can have an impact everywhere. During his time in the Program, Dylan enjoyed being able to get together with his cohort and professors outside lectures. He felt this bolstered his experience as a whole as it allowed him to know his professors personally and see them as not just lecturers and graders but also passionate mentors and advocates for their careers.
During the Program, Dylan interned at AstraZeneca as a Global Supply Chain and Strategy Intern. Throughout his time with AstraZeneca, he worked with his mentor, Mr. Michael Scott, and learned the relevance of the supply chain. Dylan finds himself able to contribute to some discussions at his current job with topics relating to his internship experience, even though he does not work in supple chain. Dylan suggests current and prospective students of the Program be receptive to change, especially with changing their minds about their potential careers. Dylan reflects how his original plans consistently changed from pursuing PA school to becoming interested in regulatory affairs and reassures that is to being open to change when going through the program is by no means a bad thing.
After graduating, Dylan worked for a small biotech startup, serving as a regulatory specialist. He experienced the fast-paced environment as the startup built its foundation, which was a valuable experience. He eventually realized that particular role did not fit his career path, which prompted him to search for new opportunities within the biotech industry. Dylan moved on to his current position at Parexel, a clinical research organization and consulting company, where he feels he is in the right place serving as a Regulatory Solution Consultant. He enjoys meeting with clients of various biotech companies and pharmaceuticals to develop solutions to meet their business goals. Dylan often reflect on his time at Georgetown, especially with his interactions with Dr. Jack Chirikjian, Prof. Khuyen Mai, and Prof. Sarah Tanksley. Dylan describes that they, among many other mentors and professors, were instrumental in helping him develop an analytical way of thinking that has proven crucial to being successful within the biotechnology industry.
BioScience Offers Flexibility and Self-Discovery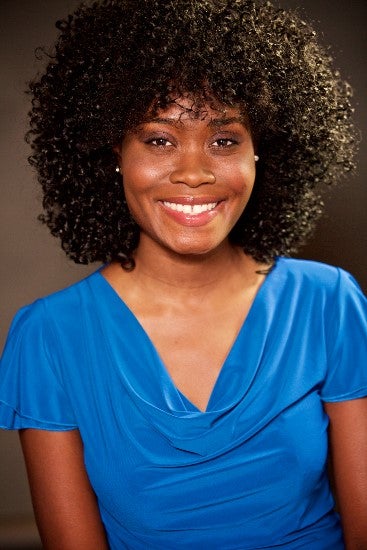 Patrice Anderson is a recent graduate of the Biotechnology Program who completed the BioScience Track in 2019. She came into the program, having received her Bachelor's in biology from Rutgers University. Patrice also came in with various work experiences, working in physical therapy before moving on to work as a medical assistant. Eventually, Patrice moved on to work in clinical research, and it was there she became interested in exploring more about the industry and is what prompted her to join the Biotechnology Program.
Patrice pursued the BioScience Track because she wanted to stick with what she knew with her background in the heavy science core. She found the track very flexible compared to other tracks like Drug Design and Discovery as it allows her to take courses and explore different subjects that she could find interesting. With this, Patrice was able to take a wide range of classes, including Intellectual Property and Management Strategies for Biotech Companies, gathering experience and knowledge outside scientific research. One aspect that Patrice enjoyed from the Program was how interactive the professors can be. She recollects Dr. Chen as an individual that is always willing to help and guides students to be successful. Another aspect that Patrice enjoyed about the program was the internship portion.
Patrice interned at the National Institute of Health (NIH), where she worked in a research laboratory. She worked with mutations in genes of systemic arthritis in linking the mutations with other occurrences around the body, and then identifying possible triggers and causes for the mutations. Patrice expressed how it was beneficial to gain real-life experience with NIH and working on a thesis to present her findings. She also found it fascinating to be with a room full of other scientists and to be able to listen to them speak and comprehend the knowledge was an excellent way for her to discover where she belonged in the workforce.
Patrice recommends current and incoming students to hone their time management skills. She shared that while the Program may only take a year to complete, there will be a lot for the students to juggle from academics, networking, internships, and job searches, among other things. She points out that time management will be essential in being successful both within the Program and beyond. Lastly, Patrice emphasizes the importance of networking as creating strong bonds with professors and peers within the program can be very helpful. She also mentions utilizing LinkedIn to interact with alumni and potential employers, connecting with recruiters and hiring managers, can potentially help land students with interviews.
After graduating from the program, Patrice worked as a research scientist, a position she currently holds. Soon, she will begin a new role as a Clinical Research Associate. To this day, Patrice looks back at Georgetown and remembers how much she enjoyed the program's diversity and culture. This included the connections she had with her professors and especially her cohort. Patrice reflects how grateful she is to have been a part of the Program and sees her experience with the Biotechnology Program at Georgetown University has been able to take her places and anywhere else she wants to pursue.
Georgetown University Biotechnology Program: BioScience Track
The BioScience Track provides a conceptual understanding of critical science involved in the biotechnology industry. The Science Core includes courses such as Core Methods of Biotechnology and Lab Applications of Biotechnology that provide students an extensive overview of the background, methods, application, and uses of techniques on laboratories and research. It also provides students with the track flexibility for taking elective courses of their choice, from more science-heavy courses like Immunobiotechnology or business courses like Commercialization for the Biotechnology Industry. Regardless of students' interests, students from the BioScience Track will gain an essential understanding of the science core while having the freedom to explore other ventures offered in the program.
---
Written by: Neil Ichiro Laruan, MS Biotechnology Candidate, May 2021
Contributions by: Jessica Nguyen, Dylan Hernandez and Patrice Anderson
Edits by: Kyle DiVito, PhD