Georgetown University Biotechnology's Dedication to Engagement in a Virtual Environment
Posted in Beyond-the-degree General Page News Story Uncategorized
---
After a long-anticipated wait regarding the format for the academic year, Georgetown University released their final decision about classes for Fall 2020 at the end of July. The semester started in an online-only format. The first day of classes began on Wednesday, August 26th. In an email sent out by Provost, Robert M. Groves, graduate students will be temporarily online for the first four weeks of the semester. The leadership plans to re-evaluate the situation after September 28th to determine whether a hybrid format is feasible with the safety of students as their primary focus.
The COVID-19 pandemic has altered many things; it has not spared the manner in which schools and industries previously functioned. Earlier this year in March, operations shifted to an online format where students and professionals were required to adapt to learning in their home environment whether that be in D.C., in the United States of America, or in various international countries. Although discrepancies arose, such as the asynchrony of time zones with students in different locations, the Georgetown University Biotechnology Program was able to quickly modify class structure and provide students with engaging, informative lectures.
Lab-Based Courses
Instructor and Internship Director, Khuyen Mai, is one of the course directors for Lab Applications of Biotechnology, which is a requirement for most first-semester biotechnology graduate students. This course is a hands-on, lab-based course that teaches core techniques used in biotechnology, such as PCR, DNA cloning, and protein purification. Due to the pandemic last semester, Professor Mai was thrown into the "transition to online" situation without much time for preparation. Georgetown University was not able to allow her to walk onsite and record the laboratory procedures herself. Instead, Professor Mai found supplemental videos and online resources that would function as an acceptable alternative to performing the labs in person. She was able to gauge what materials worked and what did not during the semester.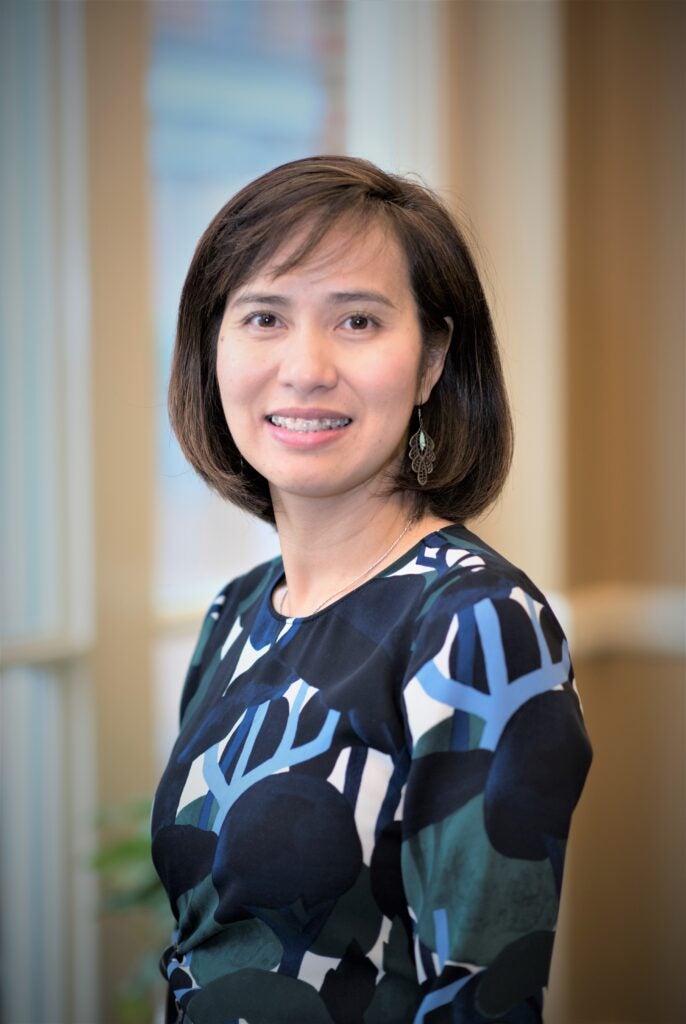 After her experience with transitioning the lab course online last semester, Professor Mai has been able to work in the following advantages for the course this fall. The former Lab Applications of Biotechnology course will be split into two formats: a two-credit class and a three-credit class. The two-credit class, BCHB-578: Essentials of Biotechnology Techniques, carries less weight and is geared towards those students that are on the BioBusiness track. This class will focus on exposing students to the background information, as well as the operation and applications of common laboratory techniques used in biotechnology laboratories. The three-credit class, BCHB-507: Lab Applications of Biotechnology course, is geared towards those students on the BioScience, Industrial Sciences, and Drug Design and Discovery Tracks. This class involves more detailed laboratory reports, a discussion board to post and engage with fellow classmates, and a group project. The group project will involve picking a biochemistry-based laboratory technique and explaining how the technique can be applied to fighting the COVID-19 pandemic. The practicality of the project will allow students to connect what they learned "inside the classroom" to the real-world situation. The course also focuses on experimental data analysis which gives students the ability to analyze and interpret meaningful scientific data and draw sound conclusions.
Professor Mai is also a course director for the Biotechnology Capstone Internship course. The course is mandatory for all students after they complete the pre-requisite, BIOT-590: Introduction to Biotechnology Internship. The unique advantage offered by these sequenced courses provides students with proper preparation for the internship search process and the crucial experience in their intended field of interest. This semester seven students are conducting their internship: three are doing internships in lab-based research while the remaining four are involved in business-based internships. Fortunately, due to the smaller class size, Professor Mai anticipates the ability to hold the final capstone presentations virtually via Zoom meetings. The presentations will allow students to share their accomplishments by articulating their internship objectives, results and challenges experienced during the semester.
When asked about a major difficulty in conducting online lectures, Professor Mai replied that it is harder to engage students using the computer screen solely in a virtual format. In order to combat this, she plans on using multiple avenues for communicating with students, such as course emails, home page announcements, discussion forums, and Zoom conferences for active and constant interactions. Pre-recorded videos will also allow students to preview the materials prior to their synchronous class time. This will create an interactive, discussion-based forum at the beginning of the class to promote a two-way interaction. She also plans on providing timely and useful feedback to students in the effort to keep them engaged in the learning journey.
Lecture Based Courses
Charles Dormer, Georgetown University adjunct faculty member who teaches BIOT-557: Strategic Leadership in Science and Technology, provided me with insight on how he anticipates the transition to online learning to occur this semester. Professor Dormer has extensive background in the biotechnology industry and has worked for over 30 years in the pharmaceutical industry. Dormer's decision to leave the pharmaceutical sector revolved around the realization that a bigger difference could be made by forming more effective leaders.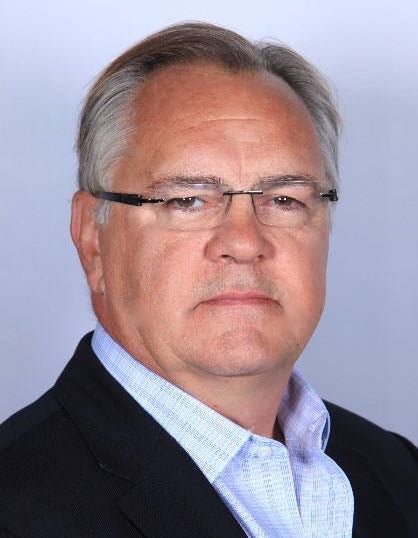 Strategic Leadership in Science and Technology is a one-credit course that focuses on strategic leadership within the science and technology industries. The content of this course will teach students how to adjust their thinking to be more calculated as well as being more empathetic and self-aware. The skills that will be acquired through the content provided by this course include forming collaborative teams, translating decision-making into action-oriented goals, and creating a diverse, inclusive environment.
This course will require a high degree of participation. Many may fear this is an obstacle to achieve through online learning. Professor Dormer's career of working with global teams has made him no stranger to the virtual environment the current pandemic has created. A unique advantage that Zoom classes offer are tools such as the "Question-and-Answer" chat and the "breakout groups" function which allows students to actively engage with one another during the lectures. Students will be asked to spend a minute or two to self-reflect after questions and will be able to input their answers without disrupting the class presentation. Professor Dormer also mentioned that there is a downside to this constant, virtual atmosphere: Zoom fatigue. Zoom fatigue is described as the exhaustion experienced when forced to interact and learn via telescreen for many hours on end. To combat this "Zoom Fatigue," Professor Dormer will use videos and pre-work that will supplement class sessions.
Although he has found many innovative methods of continuing this course virtually, Professor Dormer said that "we will work harder to create a social group via online." Adapting to a virtual teaching environment requires additional work and being flexible and agile. Professor Dormer is optimistic about the upcoming semester because there is always the opportunity to making the course material even better.
Virtual Orientation
The Georgetown University Master's in Biotechnology Program kicked off its Fall 2020 Orientation on August 20th, and was led by Assistant Professor Dr. Kyle DiVito, Program Director Dr. James Hawkins, and Program Manager Karen Brotherton-Julien. Although these orientations had previously been conducted in person, the COVID-19 pandemic required the Program to shift to a virtual environment. The orientation began by introducing the biotechnology faculty. They addressed various frequently-asked-questions pertaining to the structure of the Program. Adjunct faculty members were invited to introduce themselves and briefly discussed the synopsis of the courses they teach.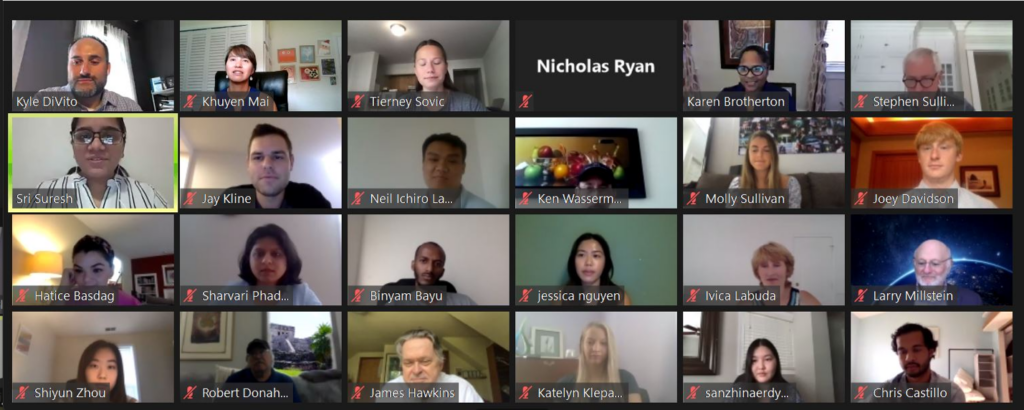 One of the most memorable takeaways from the orientation presentation was the statistic illuminating the job market success, in this pandemic year, from the previous graduating class. As of August 18th, 2020, over 70% of the May 2020 graduates have either secured employment or plan to continue in the academia sector pursuing advanced degrees. The Program's Associate Director Vasna Nontanovan used job-related data as a way to described the six tracks of the Program. The concluding portion of the orientation presentation allowed both current and incoming students to introduce themselves by giving a brief academic background accompanied by their future career goals and the specific biotechnology track they have chosen.
Concluding Thoughts
Online learning has brought upon many challenges for students who are continuing their studies in their respective home environments. Whether it be outside distractions or time-management related issues, students had to devise new ways to create a comfortable environment for their studies to continue to flourish. In the middle of my Lab Applications of Biotechnology midterm last semester, I was greeted with the constant humming coming from my neighbor's lawn mower. While I was initially irritated, I realized this was going to be the new normal. In order to survive these unprecedented times, students are required to adapt in ways that best suit their learning styles. For me, listening to soothing scores (the background, orchestral music that accompanies movies) such as "The Social Network" and "Interstellar" have helped keep my concentration and focus on my studies and away from the monotony of my apartment.
The transition to an online environment has forced students everywhere to adapt. Although this has come to feel like the "new normal" lately, the Georgetown University students and faculty hold onto hope that we will persevere through this pandemic. We will continue our learning and return to a sense of normalcy by simple actions such as wearing masks and maintaining our social distance.
---
By Tierney Sovic, MS in Biotechnology Candidate, Dec 2020
Contributors: Charles Dormer, Khuyen Mai
Edits by Vasna Nontanovan