Georgetown MS in Biotechnology Program: Paving the Way for the Next Generation of Healthcare Professionals
Posted in Beyond-the-degree News Story | Tagged Georgetown Biotechnology, Graduate Success
---
June 8, 2020
Applying to medical or dental school is a trying process—the years of extracurriculars and good grades in undergraduate, hundreds of hours studying for the MCAT, writing essay after essay, shelling out thousands of dollars on study materials and applications, and travelling to interviews—all in the hopes of becoming a healthcare professional. Often, with the abundance of applicants who all share a dedication to schoolwork and the desire to help others, medical schools look for differentiating factors—experiences and attributes that make students unique and would allow them to contribute to the diversity of the student body. For myself, and many other successful medical and dental school applicants, the path to differentiating ourselves was through the Georgetown Biotechnology program.
The Georgetown MS in Biotechnology program provides an excellent opportunity to take a deeper dive into classes that will either help with MCAT studying or will be directly applicable to the medical school curriculum. It gives students an opportunity to strengthen research experience, explore new facets of healthcare/biotech, or develop a professional competency that would otherwise fall by the wayside. Perhaps most importantly, it exposes students to real-world experiences that develop our professional capabilities and prepare us to be more competent and capable healthcare professionals.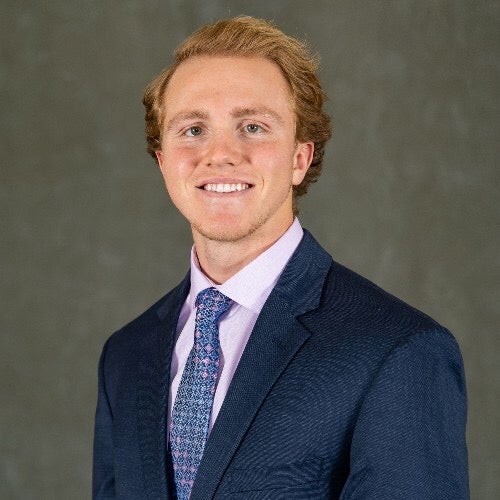 My name is David Posawatz, and I am a recently graduated MS in Biotechnology student in the Entrepreneurship Track and an incoming MD/MBA student at Tufts University School of Medicine. I am writing this article to relay the perspectives and thoughts of countless other Biotech alumni who have succeeded in gaining admission to medical school (allopathic and osteopathic) and dental school. Other graduates have gone on to the likes of Georgetown University School of Medicine, George Washington School of Medicine, and Columbia University College of Dental Medicine, among many others.
---
Coursework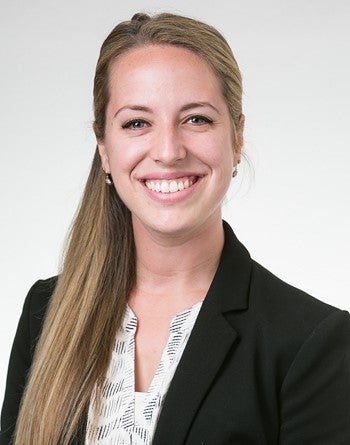 FDA case studies, financial matrix, commercialization, drug development… not to mention, you get extra in depth training in biochemistry and other classes that prepare you well for the MCAT and medical school classes. Alumni who have successfully been admitted to and have graduated from medical school all speak to the in-depth scientific training that the program provided, as well as the diversity of business, finance, and regulatory-related classes. Dr. Lana Vasiljevic, Albany Medical College graduate and USC Pediatric Resident, spoke about the significance of "learning the details of how various small molecules are developed, how we can create targeted drugs at specific receptors and alter the immune system, how we modify and edit genes/DNA, how cancer develops, evolves, and spreads, and how many infinite ways there are to alter genetic expression. This is the past, present, and future of medicine – this was everything."
In addition to just getting a great education, you're surrounded by people who care. The faculty and administration provide an incredible support system in order to provide you with the vital experiences you seek and the tools you need to get where you want to be. Josh Kim, 4th year medical student at Philadelphia College of Osteopathic Medicine-Georgia, writes, "Whenever I needed the help or advice from anyone, they were there. The faculty at Georgetown is amazing at helping students out."
---
Internships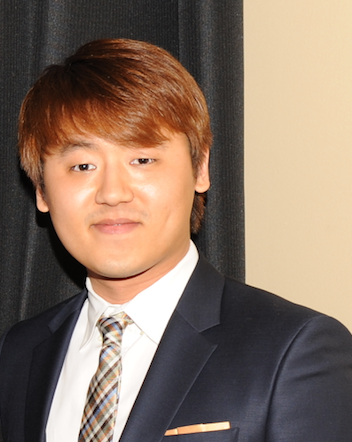 In the biotechnology program, you have the opportunity to craft your internship in ways that will support your goals, an important aspect of the program track designations. If you're preparing for medical school, you can intern in a research lab at Georgetown University Medical Center or the MedStar Georgetown Hospital in order to gain vital research or clinical experience, along with the opportunity to gain experience that will strengthen your application in other areas. Lana Vasiljevic interned at the Gallicano Stem Cell lab while at GU, studying miRNA and its role in epithelial mesenchymal transition; Josh Kim interned at the Bazar Product Development Lab studying CRISPR-Cas9 applications to HPV and cervical cancer. These were incredibly prestigious positions that helped them stand out from the crowd in medical school, and even helped to obtain coveted residency positions.
On the other hand, I took a different route and interned with a cancer diagnostic startup, where I was able to develop my business acumen by pitching in competitions, developing sales channels, and negotiating with investors. It also gave me the chance to write a grant to the NIH and conduct customer discovery interviews with patients and physicians in an attempt to better understand the unmet needs in cancer detection. I will actually be continuing my work with them in a limited/advisory role on into med school, giving me the chance to conduct collaborative research in Boston.
Whether you're interning with a cancer diagnostic startup, a research lab, a big pharma company, or a government agency, you will gain vital experience that few other medical school applicants can match. The MS in Biotechnology will not only help you get into medical school, but will provide you with unique real-world experiences that you can readily apply to your understanding and practice of medicine.
---
Professional Development
The biotech program has done wonders for developing our networking capabilities and our professional presence. Often times, when students go straight from undergraduate to medical/dental school, they miss out on vital real-world professional experiences. In the Biotechnology program, we were given the opportunity to attend industry workshops, conferences like the Maryland BioInnovation Conference and networking events—in addition to the incredible experiences we had in our diverse internship settings.
The truth is, physicians often don't have a great grasp of the realm of biotech. However, in understanding how drugs and medical technologies are developed, the associated financials, the players involved, and the regulatory pathways, Georgetown Biotech alumni are equipped with an invaluable perspective on some of the factors that have the greatest influence on medicine. At the end of the day, medicine is business, and the Georgetown Biotechnology program helps students to understand this business at a much deeper level. Ultimately, this understanding will help to develop more interdisciplinary, holistically minded physicians with deep insights into the inner workings of healthcare and med tech—whether you want to run your own practice, design a clinical trial, conduct groundbreaking research, hold a leadership role in a hospital, start your own company, or just be a better doctor.
---
By David Posawatz (Class of 2020)
Contributors: Lana Vasiljevic (Class of 2015 ) and Hae Dong (Josh) Kim (Class of 2015)
Edits by Martin Trouilloud