Biotechnology Graduate Hour Provides Exposure of Unique Master's Program
Posted in General Page News Story Uncategorized | Tagged Graduate Success
---
Are you a prospective student looking for a program to strengthen your biotechnology industry and lab skills? Are you an alumni wondering how you can give back to the program by providing insight related to your career experience? Join our virtual Biotechnology Graduate Hour, held every 1st and 3rd Tuesday. Students, alumni, and faculty will share how the Georgetown University Master's in Biotechnology Program has helped broaden and intensify their professional career journeys both in and out of the classroom.
This week, we were joined by Stephen Sullivan and Sarah Aminov. Mr. Sullivan told his story about serendipitously stumbling upon the Master's in Biotechnology Program, which resulted in his creation of an essential course for students. Sarah Aminov is an alumnus whose experience in government, private industry, and academia has spearheaded her desire to continue her academic research while pursuing a PhD in biomedical sciences this fall.
Stephen Sullivan is an adjunct faculty and the course director for BIOT 566, Drug Development from Discovery to Post Approval. Mr. Sullivan likes to describe his career path as eclectic. He started out as an Infantry Officer in the U.S. Marine Corps after the Marine Corp canceled deferments for law school. During his three years of active duty, applications to law school quadrupled. Sullivan opted for a business career.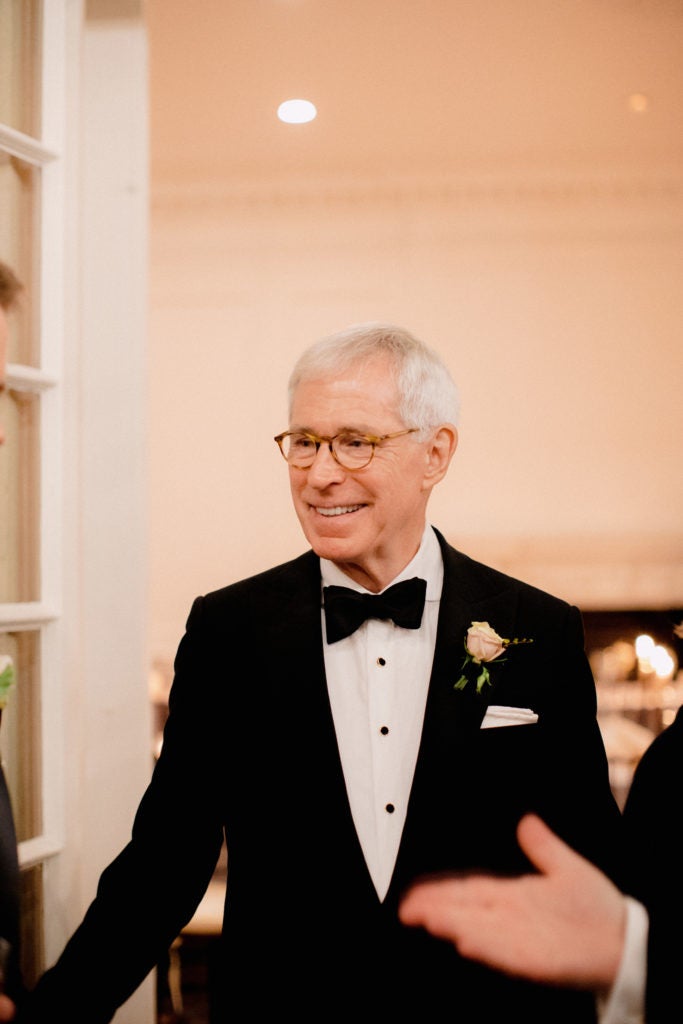 Mr. Sullivan describes the healthcare world as a "marvelous place" and "a gift that keeps on giving."  His interest in starting up a company led him to a dinner meeting with the distinguished founder of the Georgetown University Master's in Biotechnology Program, Dr. Jack G. Chirikjian.  After an unorthodox but enthusiastic conversation, Dr. Chirikjian invited Mr. Sullivan to create and teach a course for the program.  Mr. Sullivan strongly believed that an overview of the drug development process was critical for students entering the biotechnology industry. This course was created to help students and professionals to develop a broad industry perspective, apply critical thinking skills, and articulate their values as they become leaders. There are seven sessions to the course, each dedicated to an important step in drug development (such as preclinical trials, clinical trials, and post-market approval.)  Mr. Sullivan is constantly updating the class each year to include fresh and current information regarding the ever-changing industry.  
Sarah Aminov is a 2019 alumni who graduated on the BioScience track. She is originally from Queens, NY, where she spent the majority of her undergraduate years studying the influenza A virus in a virology lab. Sarah had been involved in research since her early academic years participating in science fair presentations in high school.
When asked about how she came across the Master's in Biotechnology Program at Georgetown University, Sarah explained that she became interested in novel treatments for diseases after working in clinical research at Weill Cornell Medicine. She enrolled in Fall 2018 and immediately fell in love with the program. Sarah mentioned that the diverseness of the coursework, ranging from business to bench science, would be crucial when seeking future employment options in the private industry.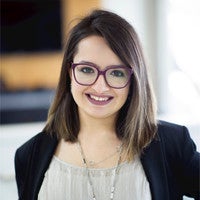 The capstone internship is not only an important component of the graduate requirements, but also provides students with valuable experience that expands their horizon of career possibilities. During her time as a student, Sarah was interested in an internship that involved lab-based skills. Unfortunately, not a lot of biotech companies will take an intern in their research lab for a short amount of time, but more importantly due to the need to protect proprietary information. Associate Director Vasna Nontanovan was able to provide a connection with a microbiologist at the FDA for Sarah. She was then able to secure an internship position at the FDA. Unbeknownst, to Sarah, the FDA was also conducting bench research in addition to its normal regulatory affairs. This experience gave her exposure on how both the government and FDA operate.
Sarah is currently working at a biotechnology company called Cellular Biomedicine Group and her research involves studying the fascinating new technology, CAR-T cells. CAR-T therapy is a new mechanism aimed at genetically engineering the patient's own cell line to specifically target and eliminate a disease. These cells are heavily studied and show promising results as a possible therapeutic for many different types of cancer. This rewarding work encouraged Sarah to continue a research-oriented path. She will be attending Albert Einstein School of Medicine this upcoming semester to pursue a PhD in biomedical sciences.
Following the Graduate Hour presentations, participants are allotted half an hour to ask various questions pertaining to the program or the presentations. Brent Knoblauch, 2017 alumni who graduated on the BioBusiness track, gave influential advice relating to his personal career path. His graduate internship in investment banking steered him towards a job in consulting. Brent currently works with commercial strategy, portfolio prioritization, and channel distribution. Some courses that he found instrumental for his career were Financial Matrix, taught by Bob Burleson, Phil Phillips, Michael Kowler and Dean Lewis, and Commercialization for the Biotechnology Industry, taught by Stephanie Duatschek. Program Director, Dr. Jim Hawkins, had some final words about the Master's in Biotechnology Program and the advantages that it offers. The program has been built and perfected over a number of years. The coursework is engaging and specialized so that anyone who completes the program will be steps ahead in terms of their career knowledge and skillset. The next Biotechnology Graduate Hour meeting will be on August 4th, from 12:00 -1:00 p.m.
---
By Tierney Sovic, MS in Biotechnology Candidate, Dec 2020
Contributors Sarah Aminov, Stephen Sullivan
Edits by Vasna Nontanovan