The Business of Biotechnology: From Management, Finances, and Regulation
Posted in Beyond-the-degree General Page News Story
---
Beginning in 2006 and throughout the subsequent development and establishment of the Georgetown University Master's in Biotechnology Program, five distinct Tracks together with an individualized Track were established for students to select and to pursue during the program. One of these Tracks is the BioBusiness Track, which has continued to attract numerous students from various backgrounds.
The BioBusiness Track comprises a business core that engages students in intriguing topics that an undergraduate science degree may not have covered. Content such as financial matrix, marketing, and management are courses that complement the vibrant, growing biotechnology industry and its demand for managerial personnel with a scientific background. This track is designed to reinforce the complex science background that many employers value while broadening students' perspectives on opportunities in the biotechnology industry's practical business side.
BioBusiness Track Provides a Community of Network and Opportunities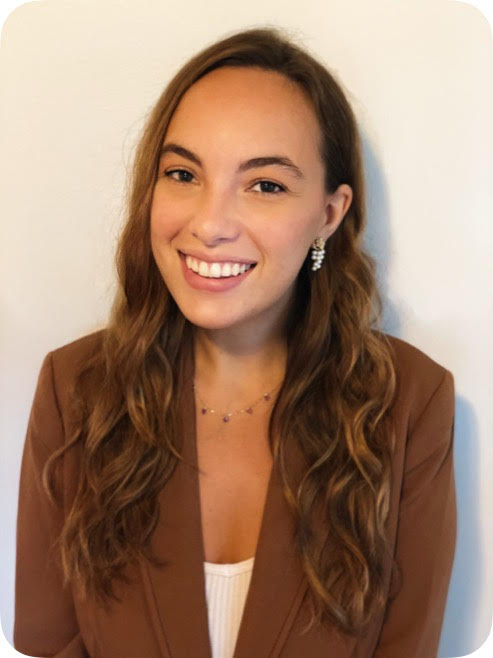 Shaina Swimmer is a current graduate student in Georgetown University's Biotechnology Program. Prior to joining the program in the fall 2020, Shaina received her Bachelor of Science in Microbiology and Immunology at the University of Miami, where she also took part in immunology research at the Miller School of Medicine. Shaina found this experience very rewarding, and it contributed to her decision to apply to Georgetown University. She found it exciting to be in the center of innovation and business development in Washington, D.C., especially being attracted to using the Biotechnology Program's capstone internship to network and explore opportunities. Shaina is currently seeking to bridge her hard science background with the new knowledge she is learning and finds the Biotechnology Program at Georgetown University to be the perfect place.
Shaina opted to pursue the BioBusiness Track because she thought it emphasizes both academic and professional development, which she feels is essential for establishing a strong foundation for her career. Shaina describes herself as having a penchant for innovation and solving problems as they arise and sees the Biotechnology Program consistently supporting her endeavors while simultaneously challenging her intellectually through its rigorous work.
Every day in the Biotechnology Program brings new opportunities and a wealth of knowledge, and Shaina looks forward to taking as much as she can. She values taking courses like Intellectual Property and Bioinformatics. These courses explore other branches of the biotech industry and find a lot of new applicable material that she can add to her repertoire, which gives her a large amount of transferable knowledge and skills that can apply to her career.
Shaina also believes that the Biotechnology Program staff and faculty have been accommodating and helpful in ensuring students are supported and content with the program. She mentions Professor Khuyen Mai, Director of the Internship Program, has been beneficial with the internship search by giving each student points of contact to explore opportunities based on students' interests. Shaina also appreciates Adjunct Professor Charles Dormer's, course titled Strategic Leadership in Science & Technology. He has committed his time in spending one-on-one sessions with each student, coaching them to become better leaders through self-reflection. Lastly, Shaina is eager to join with other like-minded individuals of her cohort, consisting of individuals from a diverse set of backgrounds and experiences, all of whom are making the best out of this unprecedented time with COVID-19. Even though she has not physically met most of her cohort of fellow classmates, she already finds a sense of community and is continuously inspired by them as they traverse through the program together.
Alumni's Experience of Opening New Opportunities in Business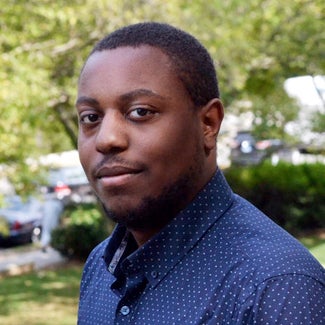 Andrew Grand-Pierre is an alumnus of Georgetown University's Biotechnology Program, graduating from the BioBusiness Track in 2016. Andrew attended Norfolk State University, where he received his bachelor's degree in Biology in 2015. Andrew also interned as a research fellow with the National Cancer Institute (NCI), conducting research in gene expression. Andrew explored other potential areas in the business side of research like lab supply procurement, regulation, and policy. He eventually came across the Biotechnology Program and pursued the BioBusiness Track.
His favorite courses were intellectual property, commercialization, marketing, and financial matrix throughout his time in the program. These classes gave Andrew an understanding of the basics of accounting, stocks, investments, evaluating companies, and much more. Many skills of which Andrew still applies today and has been a great foundation to furthering his career. Andrew credits the program's staff, faculty, and adjunct professors to have given him a positive experience, but most importantly, Dr. Jack Chirikjian. As many dearly called him, Dr. C was the Founding Director of the Biotechnology Program. Andrew has always found his interactions with Dr. C, regardless of how brief, to be deeply inspiring.
With Dr. C's recommendation, Andrew interned at the Technology Transfer Office at Georgetown University, where he was immediately exposed to everything about tech transfer. He learned about commercialization and research agreements and found the skills transferrable and sought a career in tech transfer. Andrew also interned with the Lawrence Livermore National Laboratory (LLNL), where he spent the summer in Livermore, California, in the Intellectual Property Office. He was able to work with inventors that conducted critical research and even visited Silicon Valley to network with several companies there.
After graduating from the program, Andrew worked as the Technology Licensing Manager at the University of Rhode Island. He now works for the United States Patent and Trademark Office (USPTO) as a Patent Examiner. Andrew suggests for current and incoming students to be open to exploring new opportunities and classes that could greatly benefit them. Andrew described his time in the Biotechnology Program as a rewarding experience from the courses, internships, and networking. He hopes current, and future students find their time worthwhile as well.
Georgetown University Biotechnology Program: BioBusiness Track
The BioBusiness Track continues to be a popular, staple track of the Biotechnology Program, consistently drawing students in to learn more about the biotechnology industry from a business perspective portion. Classes like BIOT 510: Entrepreneurial Biotechnology, BIOT 520: Financial Matrix for Biotechnology, and BIOT 523: Intellectual Property, are a few of the business core classes that engage and give students the basic understanding of the business aspects of the biotech industry, regardless of what career path students choose after graduating.
---
By Neil Ichiro Laruan, MS Biotechnology Candidate, May 2021
Contributors: Andrew Grand-Pierre and Shaina Swimmer
Edits by Kyle DiVito, PhD