Purti Kanodia (2008)
Posted in Beyond-the-degree | Tagged alumni
Senior Manager, Commercial Partnering, Genentech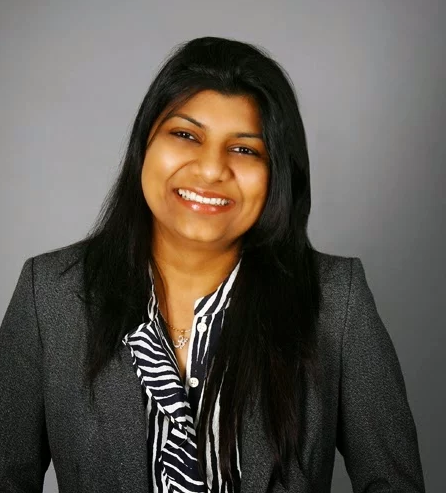 My journey in Biotechnology started with an Engineering degree in Biotechnology from India and then came to Washington DC to pursue a Masters program at Georgetown University. The MS program was unique and exposed me to various aspects of biotechnology industry ranging from research, intellectual property to sales and marketing. My passion was always to be on the business side but staying close to science.
I could not have asked for a better blend in terms of course offerings. 
The program also offered a great opportunity to intern at this company called ProteinOne, where I got a chance to learn all about digital marketing. This led to me securing a job at this company in addition to another company called GeneCopoeia. I chose GeneCopoeia and worked there for a few years doing sales, digital and traditional marketing and international distribution. My interest in digital marketing drove me to specialize and led me to my current job at Genentech. I have been working at Genentech for a few years now and enjoy working in the digital marketing department!
I am grateful for Dr. Chirikjian and the rest of the program teachers and staff to help me find my career path in biotechnology industry!