Armineh Ghazarian (2013)
Posted in Beyond-the-degree | Tagged alumni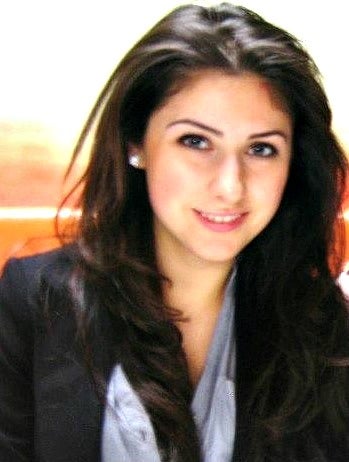 Grant Writer, Lombardi Cancer Center
I joined Georgetown University's MS in Biotechnology program with a Bachelor's in nutritional science and 1.5 years of work experience in Federal contracting focused on clinical trials. I had no idea where I was headed or even if this program was the correct move for me. Nearly two years after graduating, I can honestly say that this degree is what led me to the success I have achieved thus far.
What makes Georgetown's biotechnology program unique is the option of choosing a concentration in the tracks of either science or business. This gave me the rare opportunity to combine my science background with business, making me an incredibly diverse candidate.
The opportunity to leverage the coursework to real world applications through my internships further enriched my learning experience and prepared me for my career post-graduation.
Unsure of what career I wanted to pursue, the flexibility of this program allowed me concentrate my academic courses in Bio-Business while interning at Georgetown's Office of Technology Commercialization, focusing on patent law. Following graduation, the program gave me the opportunity to experience the field of technology commercialization at a larger level by interning at the Lawrence Livermore National Laboratory in Livermore, California. While at Livermore, I realized that law was not the route for me and through countless office visits with the Program's Director, Dr. Jack Chirkijan, I became increasingly confident that a career in business was the correct choice for me. When I returned from Livermore, I was hired by Georgetown's Office of Sponsored Research to write sub-contracts resulting from Federal and non-Federal grants for the Medical Center. After about 16 months, I moved to the Office of Research and Development Services and now work on grant proposal submissions for the Lombardi Cancer Center. My next step is pursuing an MBA, and ultimately working in business development. The network and connections made through my time here at Georgetown have truly been invaluable and would not have been possible through any other University.
Beyond academics, the culture at GU is diverse and the professors are beyond knowledgeable. You will have the chance to form friendships with students from all over the world and gain different perspectives. Dr. Chirikjian, is one of the wisest people you will meet and has a true gift to guide and advise his students on the correct career path. I never expected to pursue a career in business or achieve the success I have, and could not have done it without the quality of education, network, and guidance from Georgetown's Master's in biotechnology program.