Biotechnology: It's More Than Just White Lab Coats and Test Tubes
Posted in Beyond-the-degree General Page News Story Uncategorized
---
Graduate School Provides Wider Angle
When I was a young student, my perception of science was more or less the stereotypical image of a scientist donned in a white lab coat, mixing chemicals to produce a reaction.  However, during my undergraduate years, I gained crucial experience in lab-based skills revolving around biotechnological techniques and model organism maintenance.  As a STEM major, I envisioned my career trajectory to revolve around research.  I thought I saw my future-self wearing the white lab coat and performing various experiments.  It wasn't until I began my graduate education, in the Georgetown University Master's in Biotechnology Program, that I became interested in regulatory affairs through class lectures and guest speakers.
Regulatory affairs involves specialists overseeing the product approval process set by various regulatory agencies (such as the FDA in the United States or the EMEA in European countries.) With the public's health in their best interest, these individuals are known to serve as a liaison between the companies they represent and the health agencies they are governed by. Professionals in regulatory affairs can provide strategic advice regarding the federal regulations pertaining to the drug development process, or can directly help with preparing regulatory submissions, such as INDs and ANDAs. These are common drug product pathways that are submitted to the FDA to gain regulatory approval. Recognized careers in regulatory affairs include working as an inspector for the FDA, working in quality assurance, or working as a consultant.
Advice from an Alumni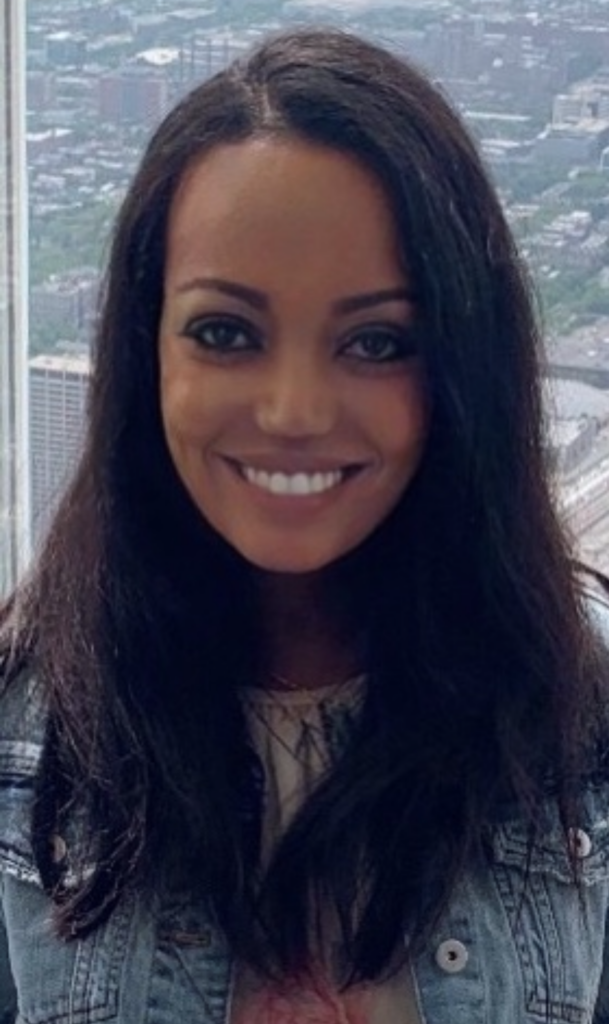 Eden Chane is a 2017 alumni who graduated on the Drug Design and Discovery concentration of the Biotechnology Track. Eden enrolled in the spring semester, and chose to do a summer internship at Takeda Pharmaceuticals where she helped the company with its filing process for a biological drug product. Eden's Capstone Internship in the fall semester was with the Food and Drug Administration (FDA) where she worked on lab-based, bench research. Her advice to those interested in government work is to start the application process early because background clearance necessary for employment may take up to 4-5 months. Upon graduation from Georgetown Eden accepted full time position at Lupin Pharmaceuticals where she gained crucial experience in regulatory affairs through assisting with the Abbreviated New Drug Application (ANDA) and Investigational New Drug Application (IND) and New Drug Application (NDA) submissions to the FDA. ANDAs are "Drug Applications for Generic Drugs Products," INDs are "Drug Application for Investigational Drugs" and NDA "Drug Applications for Brand Drug products."
After gaining experience in the private industry, Eden returned to the FDA and now works as a Regulatory Health Project Manager. Her roles revolve around managing various pharmaceutical drug development submissions from the private industries. When Eden was asked what helped her the most in securing a regulatory affairs position, she mentioned a few skills she capitalized on during the interview process. They included multitasking, project management techniques, and good communication skills. A few of the common regulatory positions Eden suggested to search for includes regulatory operations, regulatory publishing, regulatory specialist, regulatory project manager, and regulatory advertisement and promotion.
Hands-on experience is also very important to landing employment in regulatory affairs. In lieu of experience, Eden stressed the importance of bringing up coursework to demonstrate knowledge around the industry. The following classes were most important to Eden when advancing her regulatory career: Drug Targets and Drug Design, taught by Lee Eiden; FDA Case Studies, taught by Sarah Tanksley; Current Good Manufacturing Practice for Biotechnology, taught by Clifford Mintz; and Commercialization for the Biotechnology Industry, taught by Stephanie Duatschek. Eden had also mentioned that regulatory affairs is an opportune area for individuals that are business-oriented. The regulatory experience has a lot of transferable skills that are applicable to business development such as project management and advertising.
Advice from a Graduate Student
The field of regulatory affairs is an exciting, dynamic area to work in. The cross-functional aspect of different departments working in harmony and assisting each other on regulatory submissions attracted me to this field. It wasn't until this summer when I started researching my Regulatory Affairs internship project, that I realized this field was the perfect combination of analytical science and legislative work.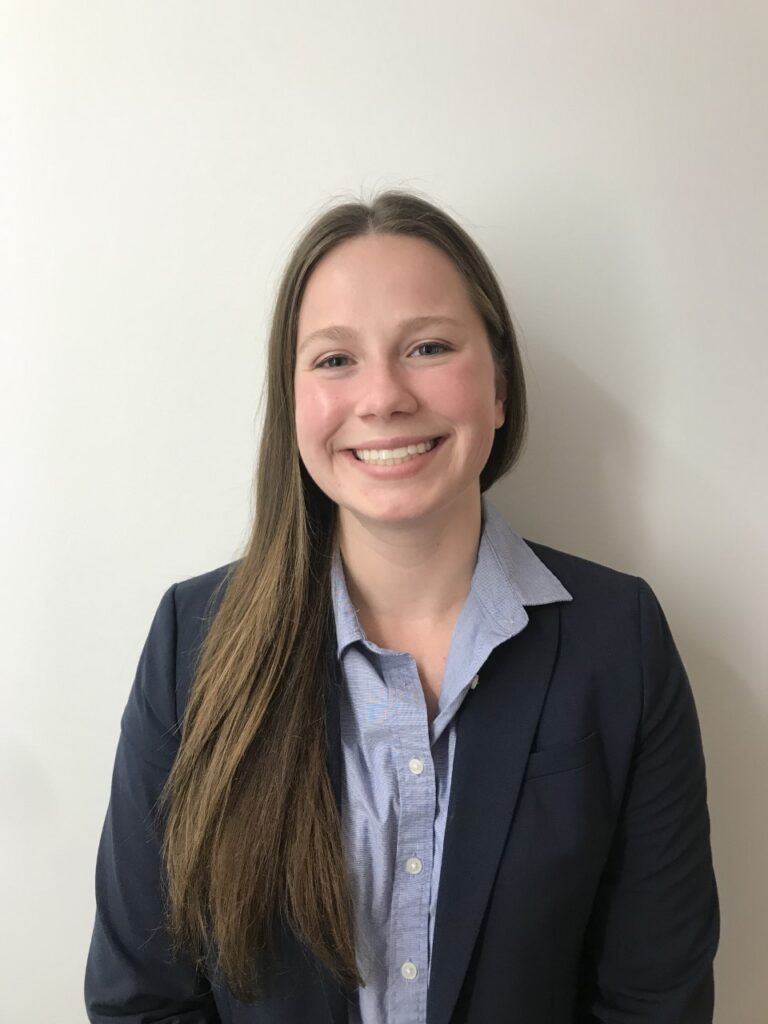 The Biotechnology Capstone Internship is a requirement for the Master's in Biotechnology Program. It is designed to provide students with applicable industry experience in various areas of the student's interest. These internships vary from working in government agencies such as the FDA and US Federal Trade Commission to working in a research lab in academia or the federal government. Professor Khuyen Mai, Instructor and Internship Director, placed me in contact with Sarah Tanksley, Adjunct Professor at Georgetown University and CEO/President of Tanksley Consulting Group. Sarah teaches the FDA Case Studies class (BIOT-643), where students are able to learn more about the FDA regulations governing pharmaceuticals and medical devices. Sarah's personal experience with the FDA provided students with direct insight on how an FDA inspector analyzes data. I was able to secure my capstone internship through this important networking connection with both Professor Mai and Sarah Tanksley. This internship opportunity enables me to gain regulatory experience by developing a phase-appropriate quality system that pertains to regulations 21 CFR Parts 210 and 211. These are the regulatory laws that pharmaceuticals fall under when obtaining product approval.
I have received helpful advice from peers and faculty stressing the importance of performing background research related to my internship before the start date. This will help me hit the ground running when the semester begins. I have been spending my summer analyzing various FDA regulations that are related to those pharmaceutical guidelines. I also designed and maintained excel sheets to compare and contrast the differences between the guidelines I found. In terms of staying current with regulatory industry trends, I spend time reading the FDA website to study the warning letters that were issued to pharmaceutical companies. Warning letters are notifications from the FDA that a regulatory violation was found during the inspection. Looking at the frequency of violated regulatory guidelines helps me determine which regulations are more important than others. I have been pursuing my interest in regulatory affairs online and via Zoom because of the COVID-19 pandemic. I am looking forward to the future of experiencing my field in a realistic, non-quarantined environment.
---
By Tierney Sovic, MS in Biotechnology Candidate, Dec 2020
Contributor: Eden Chane
Edits by Vasna Nontanovan